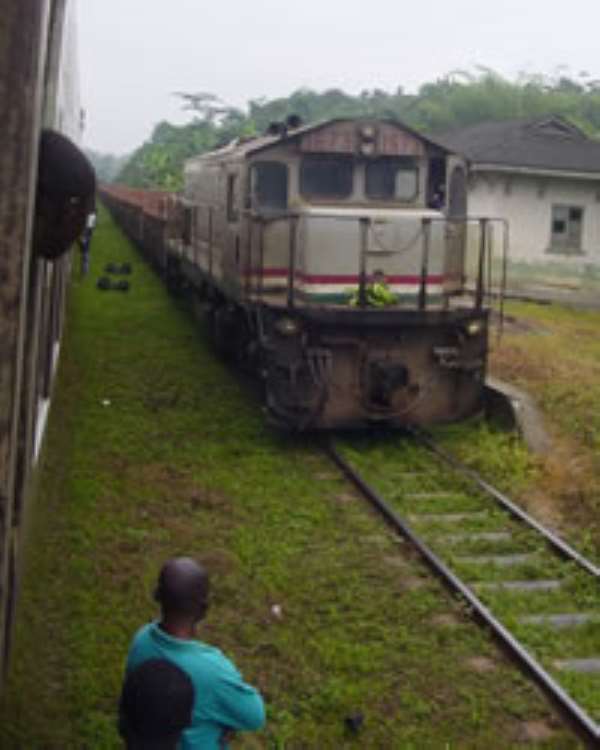 The Achimota railway crossing turned into a scene of horror for hundreds of pedestrians, hawkers and motorists on Tuesday when a passenger train ran over a 25-year-old man.
The train had been returning to Nsawam from Accra after earlier carrying passengers to the city.
An eye witness Kwabena Tamale narrating the incident said the boy hand been standing on pile rocks a few feet from the rail line.
And on seeing the looming danger tried to cross over to the other side of the line but fell into the rails.
The train amid tooting of horns crashed into him, severing his head completely and leaving his mutilated body still stuck in the rails.