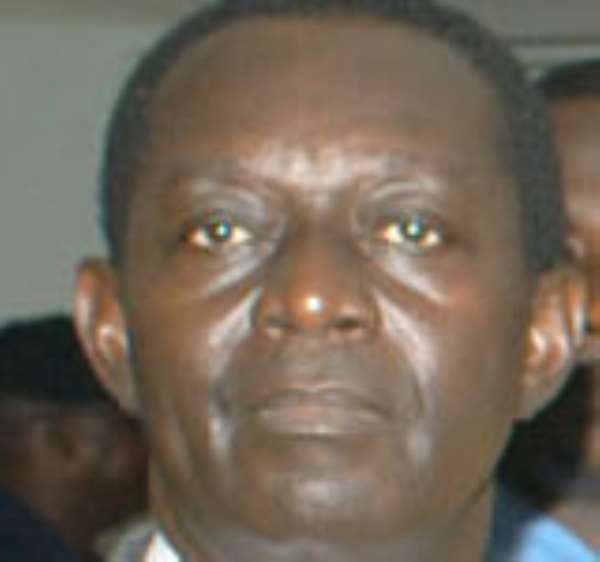 Next time you board a military aircraft or go for a ride in any military vehicle, be informed that you will be doing so at your own risk.
This is because there is no insurance policy covering you in case of any crash.
That warning was given by the minister of defence, Dr. Kwame Addo Kufuor, who was in Parliament today to answer questions in connection with a military helicopter crash four years ago.
According to the defence minister because military aircraft and vehicles are used for combative purposes no insurance company is interested in insuring them. So civilians who travel on military aircraft or vehicle should not expect any compensation in case of an accident.
The minister was answering a question by the MP for Bole Bamboi, John Mahama, who wanted to know what measures his ministry had taken to inform civilians about the risk they take on military vehicles.
This, of course, will include his fellow Ministers of State and Members of Parliament who sometimes travel in military aircraft.
The defence minister told Parliament that the military only requires civilian passengers to sign indemnity certificates but they are not covered by any insurance.
Meanwhile, the minister for Defence, Dr. Kwame Addo Kufuor, has been explaining to Parliament why compensation has not been paid to the family of a nursing officer who died in a military helicopter crash four years ago.
The deceased, Victor Adu-Nyarko, was the nurse on board the aircraft which was carrying victims of a road accident in Boma to Accra when it crashed in the Atiwa forest near Nkawkaw killing all seven people on board.
The victims included four crewmembers and two patients.
The families of six of the passengers, five military personnel and a civilian employee of the Ministry of Defence, have already been paid compensation.
But answering a question in Parliament today, the minister of Defense, Dr. Kwame Addo Kufuor said the family of the deceased civilian nurse has not made what he described as appropriate representation to the ministry of Finance for the compensation to be paid.
The MP for Bole Bamboi, John Mahama who asked the Minister why Mr. Adu Nyarko's family has not been compensation four years after the helicopter crash.
The mother of Victor Adu Nyarko told Joy News in September last year that the defence minister visited the family and donated two million cedis to support the funeral and promised that they would be adequately compensated.
Since then no word has been heard on the subject.