Mourinho: Essien can't walk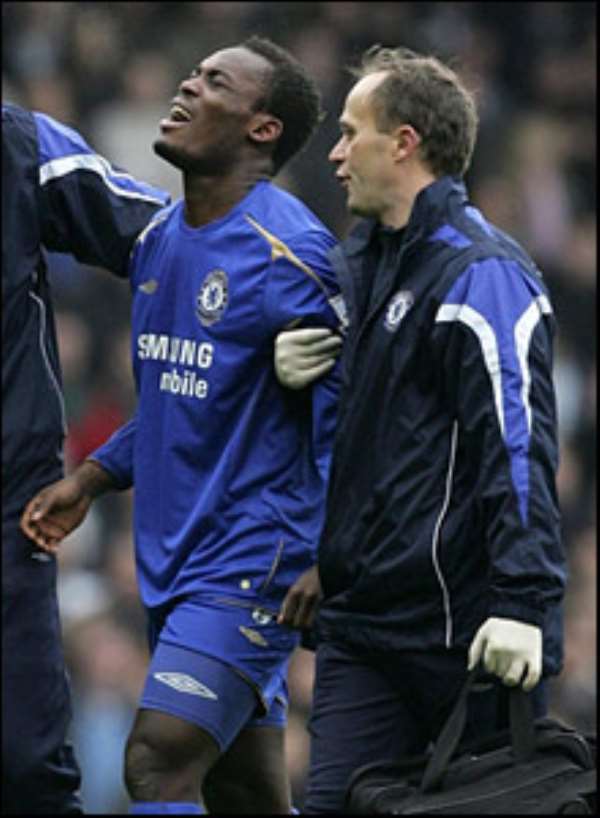 Jose Mourinho refused to dwell on the tackle that left Ghanaian international Michael Essien unable to walk after their victory against West Ham at Upton Park.
Essien was taken off on a stretcher in the 13th minute after a tackle by Nigel Reo-Coker and his ankle is so badly swollen he will undergo x-rays and scans to determine the extent of the damage over the next 24 hours.
If the ankle is broken it will rule the midfielder out of the African Nations Cup later this month as well as increasing the pressure on Chelsea to seal the deal to bring Maniche to the club on loan from Dynamo Moscow.
"We have to wait for news on Essien," said Mourinho. "Essien is injured but he cannot walk. We have to wait for scans and x-rays which the medical department will be responsible for.
"I don't know how serious Essien's injury is but all I know is that he cannot walk and his ankle is swollen. I don't want speak! about Reo-Coker but I can imagine what would be said if it had been the other way around. "Essien is suspended for the Champions League and cannot tackle or he gets an immediate yellow card. Today the foul was on him and he is out - he cannot walk."
Injuries apart, Mourinho was beaming with pride after his side produced another fine performance to overcome West Ham.