Osei Asibey Elected Unto Africa Armwrestling Board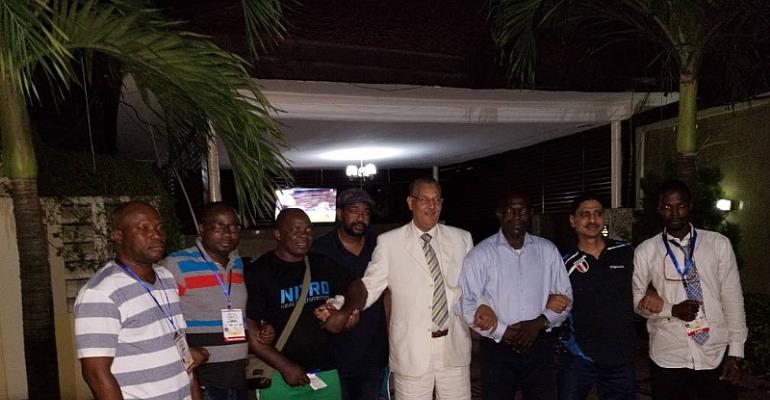 President of Ghana Armwrestling Federation, Mr Charles Osei Asibey, has been elected unto the Africa Armwrestling Federation board as the Deputy General Secretary during the Federation's 8th Congress in Lagos, Nigeria on Thursday.
Aside the administrative role as Deputy General Secretary, Mr Osei Asibey has been made the competition and Events Director for the African Federation until 2020.
Until the elections, Mr Osei Asibey was one of the two Executive Committee Members of the AFA board.
Charles Osei Asibey, who serves on the Executive Committee of the Sports Writers Association of Ghana is also the Communications Director of the Ghana Olympic Committee.
The board constitute the following executive positions:
President- Zien Elhoary (Egypt)
1st Vice President-Khaled Wali (Lybia)
2nd Vice -Samuel Jackson (Nigeria)
General Secretary-Julien Boumsong (Cameroon)
Deputy General Secretary-Charles Osei Asibey (Ghana)
Executive Member-Dauoda Ndiaye