Issa Hayatou throws digs after CAF elections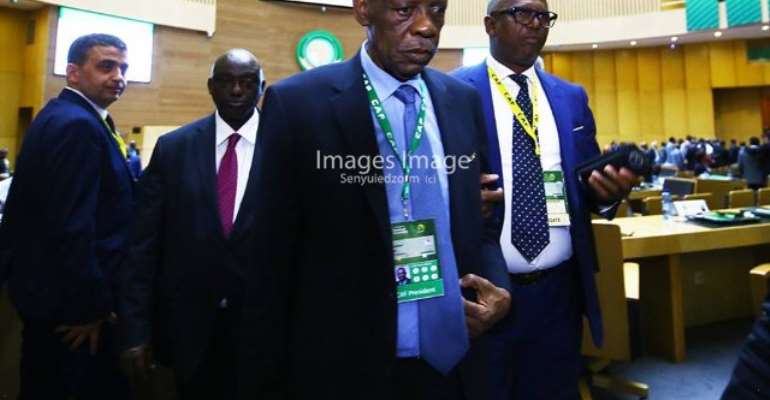 Outgoing CAF president, Issa Hayatou has attributed his loss in the CAF elections to interference from FIFA president, Gianni Infantino.
Hayatou who has been president of CAF for 29 years had 20 votes from the 54 federations that voted in the election with Madagascar's Ahmad gaining 34 votes.
After the election, sore Hayatou threw digs at president of the world football governing body, Gianni Infantino for interfering in the CAF presidential elections.
"I think I should drop my FIFA Vice-Presidency, as it is clear I am no longer wanted," Hayatou said.
"Some think I'm old and should leave but when Blatter and others are older than me but they still
"When it's an African, the person is old. You all have asked me to leave I'm leaving but remember African football is for Africans," the 70-year-old Hayatou said in his final speech.
Story by Ghana/Joy Sports