Egypt coach Cuper unhappy with injury situation in camp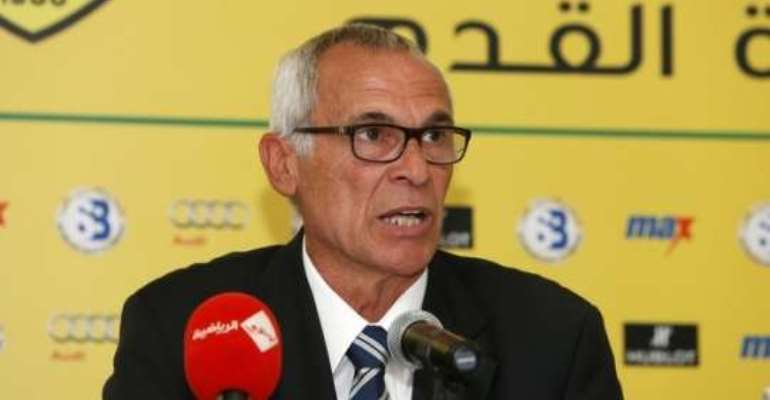 William D. Ezah, GNA Special Correspondent, Gabon, courtesy uniBank Gh. Ltd and Asky Airlines
Port-Gentil, Gabon, Jan 21, GNA - Head coach of the Egyptian national team, Hector Cuper, has said though he agrees with Ghana coach, Avram Grant, that they should be given the opportunity to replace two of their injured goalkeepers, the rules of the competition forbids that.
Egypt, has lost two goalkeepers in the competition through injuries and they are left with veteran Essam El Hadary.
The North Africans, have only one goalkeeper left in the competition, which many consider very risky, hence the call on Confederation of Africa Football (CAF), to allow them the chance to make replacements.
The coach said, it was an unpleasant situation and he was unhappy with it, but noted that, he has no option than to stick to one goalkeeper throughout the competition.
'I wish we are given the chance to make changes in the team, because the nature of the pitch contributed to our situation, but the rules of the competition does not allow that.
'We are compelled to go by the rules and hope that we avoid further injuries especially on the only goalkeeper left for us.
'The rules of CAF are very clear on that and we have no option. We have however put it aside and focused on winning the remaining matches to advance to the next stage of the competition'. He said in an interview.
Ahmed El-Shennawy sustained hamstring tear in their opening match of Group D against Mali last Turesday, whilst El Ekramy is being treated for hamstring strain, leaving the North Africans with only veteran El Hadary.
According to the regulations of the Confederation of Africa Football (CAF), there will be no replacement 24 hours, before the start of the competition.
The Pharoah's will now rely on the services of El Hadary for the rest of the competition. GNA