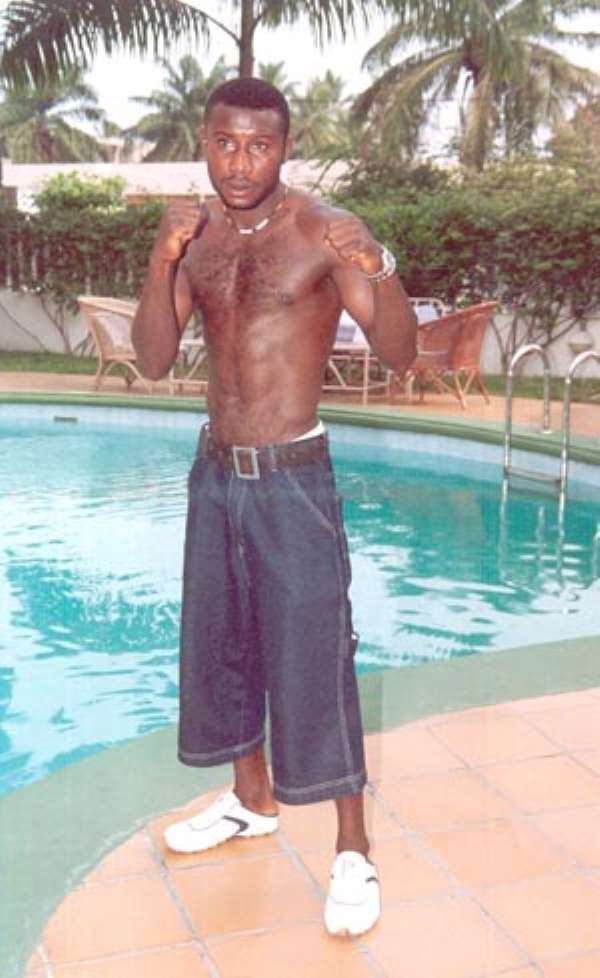 Accra, March 23, Osmanu Yahaya, Commonwealth Super Welterweight champion would challenge Wayne Alexander of Britain in April for the World Boxing Union (WBU) Light Middleweight title in London.
Following this, Yayaha, known in boxing circles as "Ossie Duran" is expected to relinquish his Commonwealth title after the necessary documents on the fight have been signed.
Meanwhile, the organisers of the fight, Sport Net Promotions Syndicate are yet to fix the exact date for the bout. According to Mr Al Hamilton, a representative of the syndicate, the date for the fight is subject to television schedules in London. Mr Al Hamilton told the GNA Sports that the fight is likely to be held in the latter part of April or early May and that it would also be beamed live for Ghanaian boxing fans.
According to Mr Hamilton, Britannia Airlines have offered the Ghanaian boxer a round trip ticket to London for the fight in the form of a sponsorship package.
Yahaya currently has 27 fights to his records out of which seven were won through knock-out's with four loses and one draw. Alexander on the other hand has 26 fights to his credit with two loses.
Speaking to the GNA Sports in an interview, the Yahaya said he views the fight as the best opportunity for him to win a world title and he would do everything possible to lay hands on it. "I can't afford to miss this opportunity because I am in the best frame of mind and ready to explode".
"Alexander would not take the title home, I would surely bring it to Ghana". Yahaya declared.
Though he had his last fight in December in 2004, the boxer was of the view that it would not have any effect on him since he has been training adequately for any fight that would come his way.
Yahaya's last competitive fight was when he defeated Jimmy Moore of England to win the Commonwealth Super Welterweight title late last year. Prior to that, he wrestled the Commonwealth Welterweight crown from his compatriot, Joshua "Bukom Tsatsu" Okine.