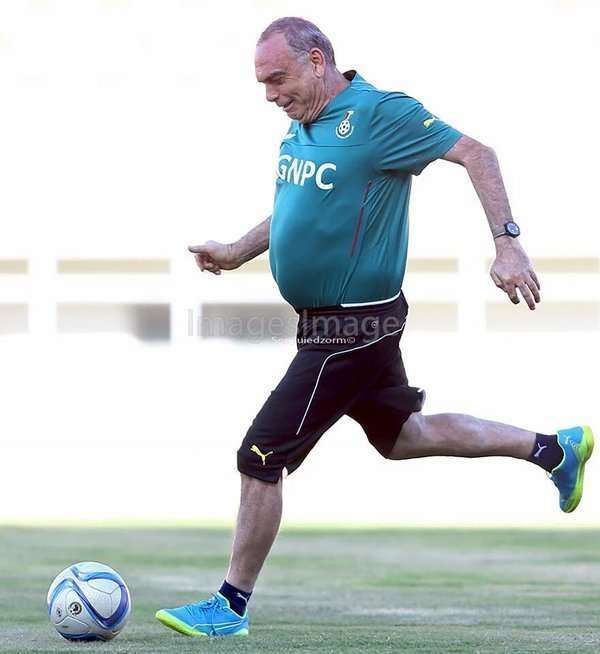 "An African team can achieve this target but it is a process, if you follow the process you do what is necessary to do and if this nation will concentrate on football not the bullshit, yes just the football because there is a lot of passion and enjoy working with people. We need to concentrate on the steps to reach higher and higher level."
Those are the words of Israeli coach Avram Grant who was obviously livid about the line of questioning of Ghanaian journalists after Ghana's 3-1 victory over Mozambique.
The former Chelsea boss was asked whether he endorsed the actions of his agent, Saif Rubie, who has taken to twitter to try gain attention for himself by consistently passing comments to infuriate the Ghanaian media.
However, exactly seven days after that comment from Grant, he has retracted his statement through the media communications of the Ghana FA.
"First, I withdraw this word. Just the thing I will like to say is I love Ghana and I respect Ghanaians and I care about the Ghanaian team," he told the Ghana FA Communication Division.
"What I wanted to say is we need everybody not to focus on the unnecessary thing, only to focus about the most important thing that our leaders that can make the change can focus on the important things that can take us forward and not about negative things."
It will be interesting to see the reaction this response will elicit especially after his comments generated much fury amongst Ghanaian football fans, media and administrators.
Follow Joy Sports on Twitter: @JoySportsGH. Our hashtag is #JoySports
Story by Ghana/Joy Sports/Kweku Arhin