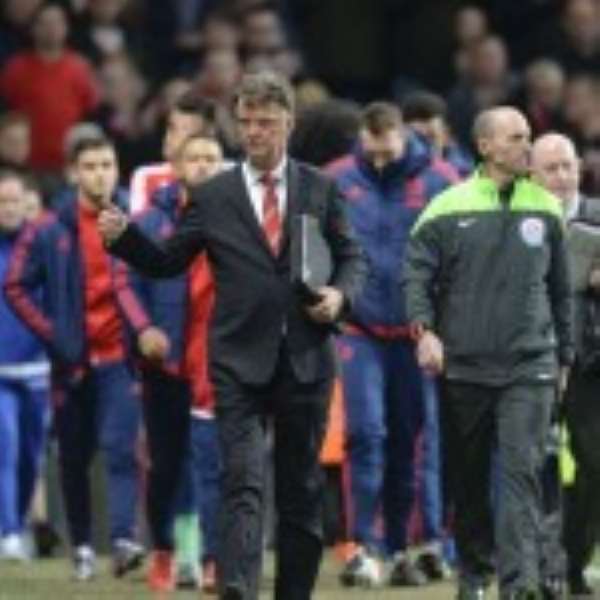 MANCHESTER — Louis van Gaal insisted he would not resign as Manchester United manager after his side ended their four-game losing run with a 0-0 draw against Chelsea.
The Dutchman's team, who have not won in eight games, said he has the complete backing of his players, plus chief executive Ed Woodward and owners the Glazers.
But while his position is under threat, the 64-year-old claimed he did not say after Saturday's 2-0 defeat to Stoke that he could walk away and branded such reports "lies."
Manchester United 0-0 Chelsea FT
"For me, it [his future] is not an interesting subject because I cannot have any influence on that, I can only work with my players and you can see they are fighting for me," he told BT Sport.
"Even after this result the fans were applauding so I cannot say I'm very much concerned. In this football world you never know, but I'm fully confident in the board and my players.
"Will I resign? On the contrary. When the players can give such a performance with a lot of pressure, there is not any reason to resign for me. Maybe the media wants me to but I shall not resign. It's not a question of staying, it's a question of fulfilling my contract."
Former Ajax, Barcelona and Bayern Munich manager Van Gaal, who has 18 months left on his contract, said the backing he received from United is only comparable with the support he benefited from at AZ Alkmaar.
"Manchester United has a lot of confidence in his manager and I have not received that in every club," he added in a news conference. "And the confidence at Manchester United, you have to compare with AZ, which was also fantastic."
Van Gaal said talk of crisis came from outsiders, explaining: "Inside of the club the players are willing to fight for every metre, the manager is willing to fight, the members of staff are willing to fight and the board is very confident in the staff and the manager.
"But I have said that when the players are fighting for me, I stay because that is the most important thing and you have seen that today."
Van Gaal moved to clarify his comments after the Stoke game in an attack on the media, adding: "I have said that a club can sack you but that a manager can also resign by himself.
"In my press conferences, I am asked all the time: 'Are you concerned that maybe they sack me?' Of course I am concerned but I am more concerned to prepare my players.
"Then I read things in the press. They are lies, not based on facts. They are the reasons I walk away in a press conference and not angrily. No, I walk with quietness because I want to make my point."
Van Gaal said he has resigned in the past as he argued he was not about to do the same now with the club sixth in the table.
"Also the manager can take that decision [to go]," he added. "And in my case I have taken that decision already two or three times. I go with the [Dutch football] federation, the first time [he was in charge of Netherlands] and they want to keep me.
"I go with AZ and they want to keep me and the players were coming to my house and the directors are coming to my house [to ask him to stay]."
-espnfc