We will compound Stephen Keshi's woes – Ghana U23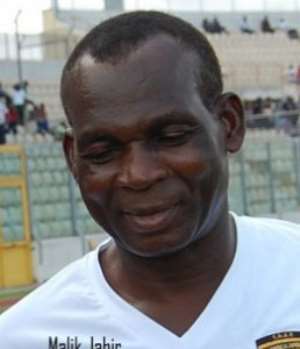 Ghana have vowed to compound the woes of under-fire Super Eagles coach Stephen Keshi when both teams clash in an international friendly match at the newly-built Akwa Ibom stadium in Uyo. 
Keshi, who is still in the eye of the storm following a poor string of results in the ongoing 2015 Africa Cup of Nations qualifying series, leads a home-based Eagles squad to face Ghana's under-23 team, in a match that the former need to win in his bid to win public sympathy following fans' anger over his recall by the Presidency.
Speaking to Ghana's Joy FM, Black Meteors coach Alhaji Malik Jabir said his side were not ready to do Nigeria any favour today, adding that "we are here for the business of the day, which is playing to win. Our only mission here is to win, irrespective of the consequences to anybody in Nigeria".
His assistant, Abdul Karim Zito added that the boys have been detailed to attack the Nigerian from the middle, noting that a good display by the boys might end them a call-up to the Black Stars, in their last two AFCON qualifying matches on November 15 and 19.