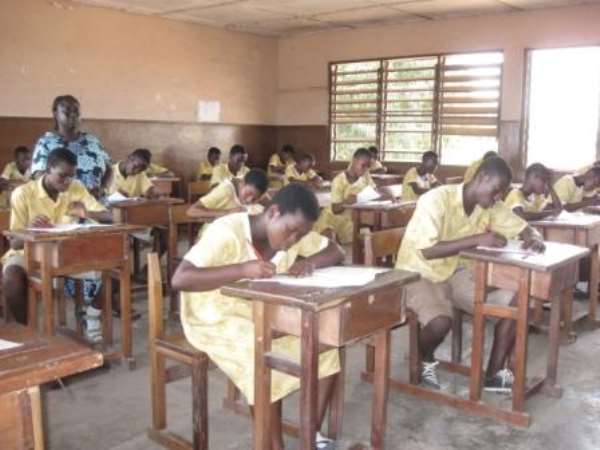 Prof Jane Naana Opoku Agyemang – Minister of Education
The acting Upper West Regional Director of the Ghana Education Service (GES), Mahama Iddrisu has incurred the wrath of teachers in the region for holding onto his position despite attaining the mandatory retirement age.
The GES boss, who should have retired in February last year, insisted that he would only leave office after the exit of the ruling National Democratic Congress (NDC) government.
Teachers in the region have accused him of toying with the educational sector in the area, which has led to the consistent abysmal performance of students in both the Basic Education Certificate Examination (BECE) and West African Senior Secondary School Certificate Examination (WASSSCE)
They called on him to pave the way for competent officers.
The leadership of the teachers had already secured permit from the police to stage a demonstration this week to compel Mr. Mahama to leave office.
Sesay A. Qadir, who spoke on behalf of the aggrieved teachers, told DAILY GUIDE that they would definitely carry out the demonstration due to the plight of teachers in the region under his leadership.
'He is now using the position to amass wealth for himself and not in the interest of residents, he alleged.
He disclosed that the GES boss was overly political and victimized persons perceived to be sympathetic to the opposition despite the fact he had been mandated to be neutral.
Mr. Qadir claimed the director, who acts like a Demigod because of his association with top officials at the seat of government, had neglected the concerns of teachers in the region.
'We are hitting the streets in our numbers to register our displeasure over his conduct which is not inuring to our benefit. We are fed up with his tactics of dividing the region's teachers on political lines,' he remarked.
DAILY GUIDE gathered that last week, J. B. Atogiba, Chief Director of the Upper West Regional Coordinating Council and the Deputy Regional Minister Dr. Musheibu Mohammed met the leaders of the aggrieved teachers in order to appeal to them to call off the planned demonstration.
The parties failed to reach an agreement during the meeting.
Documents sighted by DAILY GUIDE revealed that the beleaguered GES boss, Mahama Iddrisu has two different dates of birth; the first date, February 1953 was used when he entered the Wa Middle Day School in 1965 and later changed it to 1964.
When DAILY GUIDE called Mr. Mahama Iddrisu to comment on the matter, he said the issue was not important and subsequently failed to respond to further calls.
As at the time of filing this report, he was yet to respond to three text messages sent to him.
 From Stephen Zoure, Wa