WC quarter finals: Fact file: Brazil vs Chile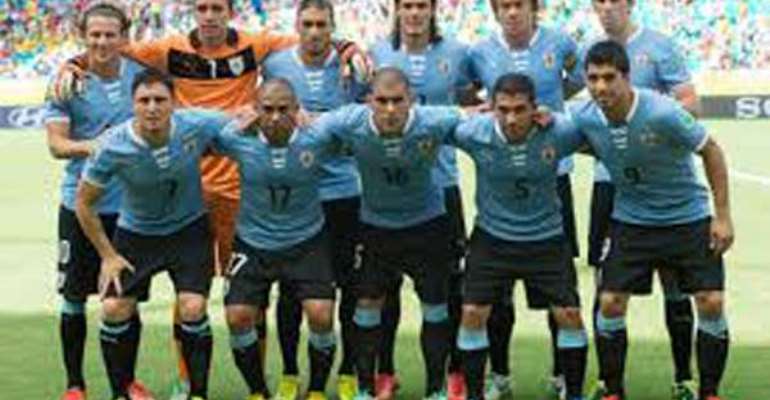 Head-to-head
Brazil are unbeaten in their last 12 games (W10, D2) against Chile since a 3-0 away defeat in a World Cup qualifier in August 2000.
Brazil have won all three World Cup meetings: 4-2 in 1962, 4-1 in 1998 and 3-0 in 2010 exactly four years ago to the day of Saturday's match.
Chile have only beaten Brazil seven times in 68 attempts, drawing 13 and losing 48. Four of those Chile wins came in competitive matches.
The nations last met on 20 November 2013 in a friendly in Toronto, when Brazil beat Chile 2-1. Hulk and Robinho scored either side of an Eduardo Vargas equaliser for Chile.
Brazil
Brazil have won their last five second-round matches at the World Cup since a 1-0 defeat by Argentina in 1990.
Luiz Felipe Scolari's side have won 11 of their last 12 matches, the exception being a goalless draw with Mexico in the group stage.
Their only defeat in the last 24 games came against Switzerland last August (W18, D5, L1).
Brazil are now unbeaten in 40 successive home matches, with their last defeat coming against Paraguay in August 2002.
Their last competitive defeat at home was 3-1 to Peru in the 1975 Copa America semi-final.
Neymar has scored 35 goals in 52 appearances for Brazil, including 26 goals in his last 31 caps. He is now sixth on Brazil's all-time top scorer list, trailing only Bebeto (39), Zico (48), Romario (55), Ronaldo (62) and Pele (77).
According to Prozone statistics, Fred was only in possession of the ball for seven seconds during the victory over Cameroon last time out, despite completing the 90 minutes.
Chile
Chile have lost each of their previous second-round fixtures at the World Cup, both against Brazil (0-3 in 2010 and 1-4 in 1998).
They have also been defeated in their previous four World Cup matches against fellow South American sides, conceding at least three goals every match (14 goals in total).
Their only victory in a World Cup knockout game (excluding the 1962 third-place play-off), was against Soviet Union in the quarter-finals of that tournament.
Eduardo Vargas has scored in each of his last two appearances for Chile against Brazil, including a goal in Belo Horizonte in April 2013.
               
Brazil are number 3, whereas Brazil are number 14
Last 5 matches by Brazil
World Cup 2014, Final tournament, Group A
23.06.2014                           Cameroon           -             Brazil                     1:4 (1:2)
World Cup 2014, Final tournament, Group A
17.06.2014                           Brazil     -             Mexico                 0:0
World Cup 2014, Final tournament, Group A
12.06.2014                           Brazil     -             Croatia                  3:1 (1:1)
Friendly internationals 2014
06.06.2014                           Brazil     -             Serbia                   1:0 (0:0)
Friendly internationals 2014
03.06.2014                           Brazil     -             Panama                                4:0 (2:0)
They have won 4 and drawn 1 of their last 5 games
 
Last 5 matches by Chile
World Cup 2014, Final tournament, Group B
23.06.2014                           Netherlands       -             Chile                      2:0 (0:0)
World Cup 2014, Final tournament, Group B
 18.06.2014                          Spain     -             Chile                      0:2 (0:2)
World Cup 2014, Final tournament, Group B
13.06.2014                           Chile      -             Australia                              3:1 (2:1)
Friendly internationals 2014
04.06.2014                           Chile      -             Northern Ireland                              2:0 (0:0)
Friendly internationals 2014
30.05.2014                           Chile      -             Egypt                     3:2 (1:2)
They have  won 4 and lost 1 of their last 5 matches