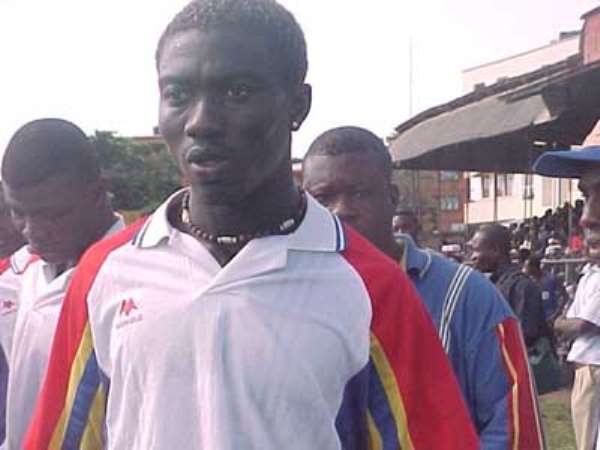 Accra Hearts of Oak's Bernard Don Bortey is due for Israel on Thursday for a 10-day trial with an undisclosed club ostensibly for an onward signing.
Hearts Chief Executive Thomas Okine who confirmed the travel said Bortey's journey has the blessing of management.
When reached, Coach Ernst Middendorp also confirmed knowledge of Bortey's imminent exit from his team and said there is no reason to frustrate a player who has a chance to play outside by tying him down.
Middendorp said he had wished Bortey would stay and join the Meteors to the Athens Olympics and thereby build a better market value for himself but once he has decided to take the present chance, it is better for him to exploit it.
He said usually players who are refused such opportunities may lack concentration in their games and eventually impede the progress of their clubs and it is well they are helped to move on.
Meanwhile Kumasi King Faisal have also reluctantly released 'Abrantie' Kwadwo Poku to pursue his heart's desire with Denmark's Mydtjyland FC. Poku is already in Denmark and according to Chief Executive Officer George Amoako, after failing to get Poku to reconsider other offers available to him, management had no option but to acquiesce.
That passive approval stems from the management's earlier advice for Poku to take an offer from German side Arminia Bielefeld, which Poku rejected 'because it was a loan deal.' Mydtjland are reported to be offering Poku an outright contract.
Poku and Bortey, both members of the national Under 23 and Olympic team, Black Meteors have been very instrumental in the team's success and it is unclear what thier new engagements have in store for the team. Their absence would be sorely missed. the two recently undertook similar contract searches that saw Poku having to pay some fines to regain position in the team while Bortey is yet to be recalled