Real Tamale United 'on the verge of collapse'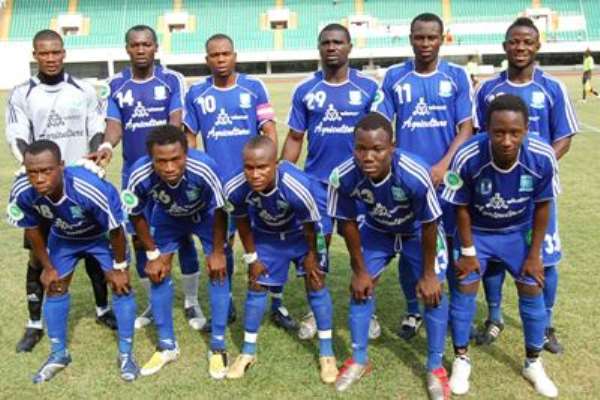 Ghana second-tier side Real Tamale United is on the verge of liquidation, GHANAsocernet.com can reveal. 
Players of the Tamale-based side have boycotted the team's training session due to unpaid wages running into 24 months, just days before the resumption of the League this weekend.
RTU got relegated last season after a difficult spell in the top-flight largely due to lack of funds.
The club spokesman Mohammed Hashmin has confirmed  they are struggling to raise a team for this weekend's fixture against Bazooka FC.
"We are unable to raise a team to continue the second round of the Division One League" Hashmin said
"Our players have not been turning up for training again because we haven't paid them for a while now ever since the commencement of the season.
"The contractual agreement we have with these players has not been fulfilled and things are moving from bad to worst.
"It has been a very difficult situation for the club.
"We still owe the players winning bonuses even though we top of our Zone"  "Our players in Accra are struggling to find money to travel up North for training for us to prepare for the rest of the season.
"We have communicated several times to our directors to come to the aide of the club but it looks like things have fallen on death ears.
"Nobody is paying attention to our plight and I fear for the future of this club because we are even struggling to raise a team for the second round"