Ghana coach plays down Nelspruit pitch handicap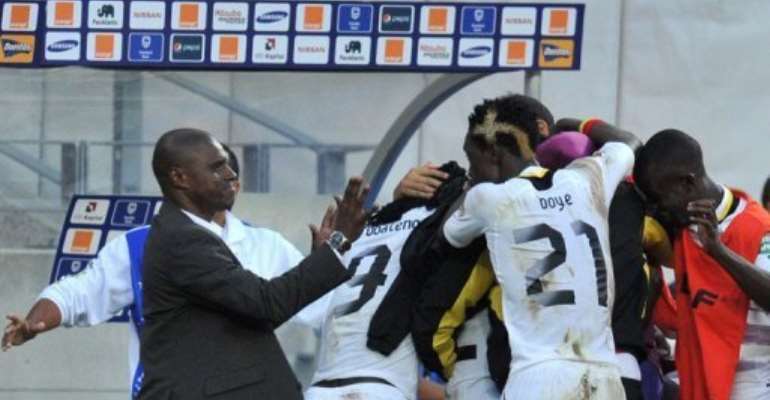 NELSPRUIT, South Africa (AFP) - Ghana's first taste of the much-maligned Mbombela Stadium pitch will be at kick-off in Wednesday's Africa Cup of Nations semi-final after their eve-of-match training session was cancelled.
The four-time champions were forced to switch their last work-out from the stadium to their hotel ground when organisers CAF ordered the stadium be given time to recover from heavy overnight rain.
Ghana's semi-final opponents Burkina Faso have played their four matches on the heavily criticised surface, which was hit by a fungal infection that killed swathes of grass before the competition began.
Burkinabe coach Paul Put reckons Ghana will be at a disadvantage, with his team having got used to the conditions after four matches here, and changing their tactics accordingly.
Asked about the pitch at a press conference, Ghana coach Kwesi Appiah replied: "Unfortunately, we've just been informed that we can't hold training at the stadium.
"But I don't believe in talking about whether a pitch is good or bad.
"Burkina Faso have had the chance to play on it already, but the most important thing for us is psyching ourselves up, regardless of whether the pitch is good or bad.
"Back home in Ghana we play on much worse pitches so we should be fine.
"We need to take our minds off the pitch issue and focus on what we have to achieve tomorrow.
"All the players are aware of it -- we'll try to do our best."
He went on to acknowledge that the surface may force him to tinker with the tactics of a team noted for its accurate, quick passing.
"We may have to change to cope with the situation," he said.