Rodgers to 'shake up' Liverpool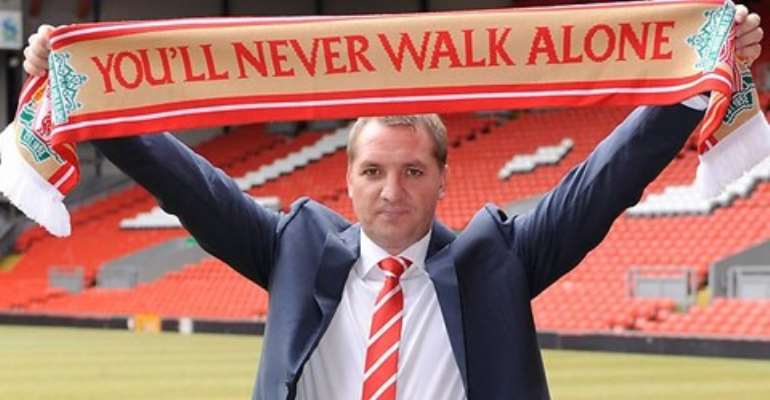 Northern Irishman Brendan Rodgers has been unveiled as the new manager of Liverpool on a three-year deal.
Liverpool chairman Tom Werner said Rodgers was the "first choice and the right choice".
Werner confirmed he and owner John Henry spoke to a number of people after firing club legend Kenny Dalglish but said, "Brendan was the only person we made an offer to."
Former Swansea boss Rodgers was hired to a three-year deal at Anfield by Fenway Sports Group (FSG) after compensation was agreed with the Welsh club.
Swansea chairman Huw Jenkins revealed the agreed package for Rodgers' departure included a ban on the Reds signing any players from his club for at least 12 months.
He will work alongside a "group of people" in a "continental-style" shake-up of the club's structure, Liverpool managing director Ian Ayre confirmed at yesterday's introductory news conference, though no director of soccer will be recruited.
Dalglish and former director of soccer Damien Comolli both were dismissed after a poor English Premier League (EPL) season, which followed a string of big-money signings last summer.
Henry said in a statement,"Brendan's comprehensive [soccer] philosophy is perfectly aligned with those at the club and those soon to join the club. He was the first choice unanimously among them and he had no hesitation at all in embracing exactly what we want to try to build at Liverpool."
He added, "We do not expect miracles overnight nor should anyone else. But we firmly believe that the direction the club is heading in will lead to Premier League championships. We will embrace the unconventional, build the right way and together set a bold, exciting course for this historic club."
Rodgers confirmed his earlier decision to pull out of the race to replace the 61-year-old Dalglish changed once Liverpool's owners, who also held talks with Wigan's Roberto Martinez, returned with a firmer approach.
"When Liverpool came back in the second time and said I was the number one choice you have to think seriously about it," he said. "Once I found out I was the number one target ... it was quite an easy decision."
Although not the marquee coaching name demanded by some sections of the Liverpool fanbase, Rodgers arrives having earned wide praise for his work at Swansea.
The 39-year-old said he felt "very blessed" to be named the 18th manager in the storied club's history and said, "I promise I'll fight for my life and for the people in this city. Hopefully over time I'll earn [any doubting fans'] respect."
After delivering promotion to the EPL in his first season at the Liberty Stadium, Rodgers steered the star-less team tipped for relegation to an 11th place finish in the top league with a brand of attacking, possession-based play that saw it likened at times to Barcelona.
Werner said, "In Brendan we have acquired a very exciting and talented and young manager. He's a forward-thinking coach at the forefront of a generation of young managers and will bring to Liverpool attacking, relentless [soccer]."