Kuffour Denies Media Reports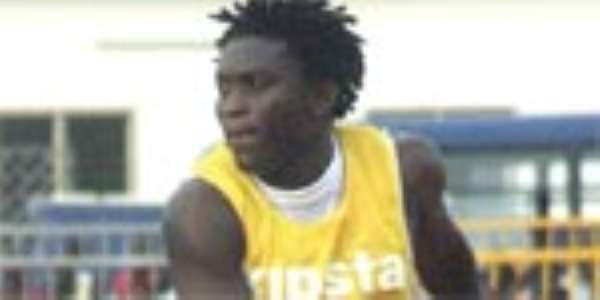 KOTOKO'S CAPTAIN, Emmanuel Osei Kuffour has vehemently refuted media reports that he is angry over being left out of the senior national team, the Black Stars, despite his splendid form.
Kuffour, who was said to have spilled the beans in a radio interview, stated that the said report was a hoax.
Speaking in an interview with DAILY GUIDE SPORTS to correct the erroneous impression, the Kotoko Captain, who admitted to granting an interview with the radio station, said he was misquoted.
Elucidating what transpired at the interview, Kuffour said the interviewer had asked whether he was angry to be left out of the Black Stars despite faring well in the local league and the Africa Confederation Cup tourney; a question, he said he answered in the negative.
He therefore expressed surprise that immediately after the interview, news spread like wildfire that he was irritated by the fact that he was out of the senior national team.
Kuffour, who featured for the Black Stars from 1998 to 2002, noted that he had done his best for the country, adding that he had nothing against the crop of players being selected into the team.
"I have contributed my quota for the senior national team and I feel comfortable with the players donning the national colours of late. It is their time and they deserve every bit of it."
Touching on Kotoko's title aspirations, Kuffour, affectionately called 'General', emphatically stated that the Porcupine Warriors were bent on winning their 21st league title this year, insisting that "no club can unseat us from the top place of the league ladder".
On the Africa Confederation Cup tournament, the Kotoko Captain boldly predicted that the fabulous club, which had not seen any Africa diadem in the past 26 years, would break the jinx this year.
"We are in the tournament with a single motive to win the ultimate and come what may, we shall do it in a grand style", confident-looking Kuffour remarked.
From Fred J.A. Ibrahim Jnr.,