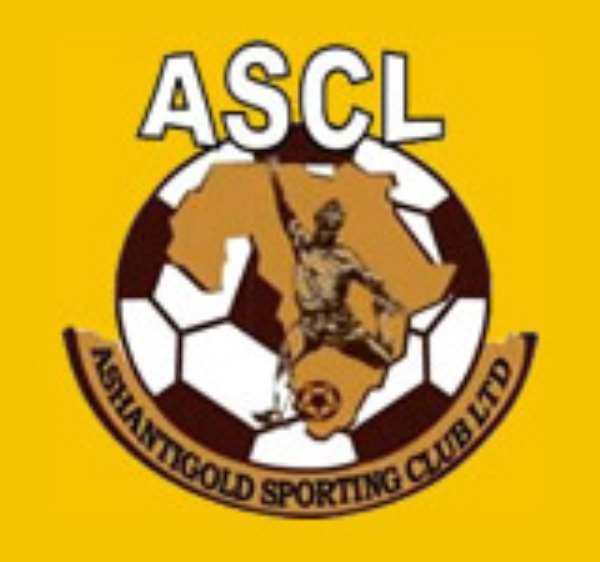 This Sunday at the Obuasi Len Clay Stadium, two Ashanti Regional teams, Kumasi Asante Kotoko and Ashgold Sporting Club will be embroiled in 90 or 120 minutes of an uncompromising game to determine who wins the Sports Writers Association of Ghana (SWAG) Cup.
Only recently the two clubs met in a league game at the Cape Coast Robert Mensah Sports Stadium when Ashgold were sitting pretty at the summit of the league table. But after 90 minutes of grueling football action, Asante Kotoko managed to topple Ashgold from the top spot, courtesy a 31st minute strike by skipper, Edmund Owusu-Ansah.
The SWAG Cup match is just about two and a half days away, but the verbal jousting between officials of the two clubs has already kicked off.
Kotoko Communications Director, Kwame Baah-Nuakoh still basking in that feat his team chalked on that fateful day says the team looks forward to a replica of that riveting performance against the Obuasi team when they met a month ago.
Calling on the Kotoko supporters to throng the Len Clay Stadium to see their players in action, Kwame Baah-Nuakoh said there was no way Ashgold will snatch the trophy from Kotoko.
"Ashgold should not think that they will win the cup because the match is being played at their own backyard.
What is more exciting and thrilling is having gone to an opponent's home ground, beat them and on your return home see your supporters having lined the streets to congratulate you for your conquest. That's what will happen on Sunday", Kwame said confidently.
In response to the Kotoko pre-match hype spiced with confidence, Ashgold Chief Executive, Cudjoe Fianoo says his players will turn the tide this time to prove to Kotoko their win in the league game was just a flash in the pan.
While showcasing the confidence he has in players' ability to deliver on Sunday, Fianoo called on all football loving fans who will throng the stadium to comport themselves before, during and after the match, which he says, will be very exciting, uncompromising and enthralling as previous matches between the two teams have always turned out to be.
Both teams have expressed confidence in their players, but it remains to be seen which of the two sides relish victory on Sunday.