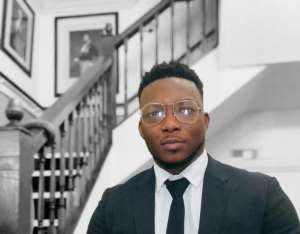 The Chief Executive Officer of RideAfrique limited, Mr. Richard Agu has disclosed that preparations has far advanced towards hosting next year's RideAfrique Accra Criterium.
RideAfrique Accra Criterium is one of the biggest annual cycling competitions to be staged in the capital and Africa.
The event which has been endorsed by the Ghana Cycling Federation is aimed at unearthing talents within cyclists as well as placing the image of the sport on the global podium.
The last two editions held in 2020 and 2022 attracted huge participation from both local and international cyclists and the media.
In an interview with this portal, the chief executive stated that next year's edition will take a different twist and level.
"RideAfrique produce super classic, fun experience. With this 2023 being our third edition, we aiming to take the action to a new level. More publicity would help her light on the talents we have here in Ghana. I will say cyclists should expect the best from us," he said.
He added that cyclists will enjoy a new branding level as part of the improvements.
"We are so proud of our new jersey design which has a representation of Africa. These will be given to all finalists as part of the prizes," he added.
He noted that over 200 cyclists across Africa and Europe are expected to participate in the event.
Adding that prizes have also been improved to drive more participation in the event.
"Cash prizes will slightly increase, every participant will walk away with a certificate, cycling water bottle and pack of Maurten 320 CAF and more,"
However, Mr. Agu called on all corporate entities and sponsors to come on board in order to host a successful event in 2023.
"RideAfrique is open to any form of sponsorship. We hope to get more companies to come on board to help achieve our goal which is to empower our African cycling community with enough tools to enable them take up the sport as a profession.
"In return, our sponsors will have the opportunity to be on our website from 2023 to 2024. The most interesting part is that their brand will be featured on our new 2023/2024 jersey collections," the CEO of RideAfrique, Mr. Richard Agu said.