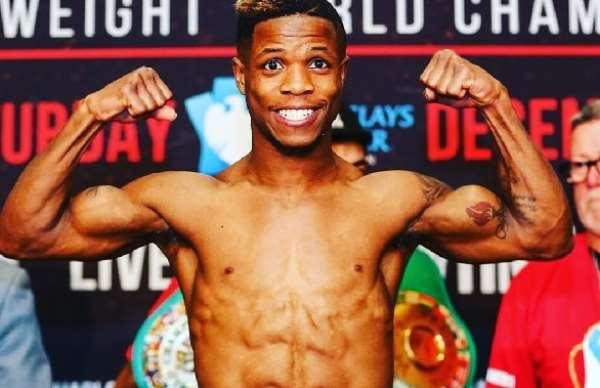 Duke Micah
Boxing trainer Carl Lokko says that winning the world title would not come easily and so Duke Micah must be prepared to work very hard to dominate the World Boxing Organisation (WBO) bantamweight championship to convince the judges to hand him victory.
Carl Lokko who is a former coach of Micah, says the boxer needs to dominate and win nine rounds of his upcoming world title fight against John Riel Casimero in order to dethrone the Filipino on points.
The 28-year-old Ghanaian fighter landed his biggest career bout to challenge Filipino's three-division world champion on Showtime's Premier Boxing Champions pay-per-view card in Connecticut on September 26.
It will be one of five world championship bouts on the night which is headlined by the Charlo twins, Jermall and Jermell, who will be fighting for separate world titles.
He told the Graphic Sports, Micah must prevent Casimero from having his rhythm in the ring by attacking rather than boxing him around.
"It is going to be tough for Duke but I know he can deliver," said Lokko, who doubles as the Technical Director of the Ghana Boxing Authority. "He must work extra hard to win the fight because Casimero is very good.
"Duke must prevent him from having his rhythm throughout the fight. He can do that by applying pressure on him rather than boxing around which can be dangerous.
"He must be prepared to go all out by winning at least nine rounds to convince the judges should the fight travel the entire rounds," he added.
Micah returned to the ring in 2019 after a year's layoff, occasioned by a promotional tussle with Real Deal Promotions. On his return, he destroyed Luis Suarez Cruz in two rounds on August 31 last year before earning a unanimous decision over Janiel Rivera in December.
The undefeated Ghanaian who was a member of the Black Bombers at the 2012 London Olympic Games is yet to fight this year due to the COVID-19 pandemic outbreak despite training since the beginning of the year.
Meanwhile, Casimero, 31, is yet to fight this year after his scheduled April unification bout with Japan's Naoya Inoue was cancelled due to COVID-19.
The Filipino has a pedigree advantage over the Ghanaian having won world titles at flyweight, super flyweight and bantamweight.