Don't Join Hearts; They Have Bad Management – Joe Tagoe Advice Young Players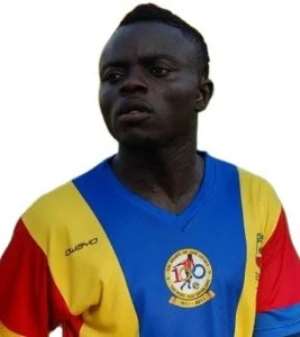 Former Hearts of Oak midfielder, Joe Tagoe has advised young players not to join the team as he stressed that the club has bad management members incapable of running the club.
According to the player, he learned so many lessons during his time at the club and believes it is no place for a young player who wants to advance his career.
"The management of Hearts of oak is not good in terms of managing a club. At first, when playing football, your first motive is to play for Hearts or Kotoko. We have learned our lessons now and we wouldn't want the next generation to fall victim", Joe Addo told Ashaiman TV in an interview.
The ex-Great Olympics man added, "I'll not advise young players who come to me for advice to play for Hearts. What I'll tell you will let you run from Hearts. I expect them to invite some of us who speak ill against the club on Tv or radio, sit us down, and will know why we are saying that.
"They always want to be the best or one of the best clubs in Africa, but behind the scene, what goes on is not good at all".
Joe Tagoe further noted that he does not see Hearts of Oak Board Chairman Togbe Afede XIV to be helping the club.