Togbe Afede XIV Insists Arrival Of Hearts Oak's Bus Has Been Delayed By Covid-19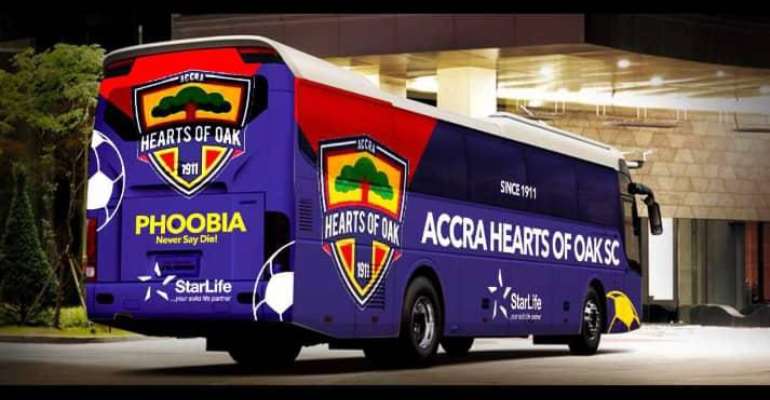 Togbe Afede XIV, the Board Chairman of Accra Hearts of Oak has noted that the arrival of the club's new bus has been delayed by the Coronavirus (Covid-19) crisis.
The Ghana Premier League giants were on course to unveiling a new bus prior to the suspension of the football season in March with reports suggesting that the club was working on some documentation.
Several months later, supporters are still waiting to see the new bus of the team which is said to be a 48-seater acquired with the help of Star Life.
Speaking in an interview on GTV Sports Plus on Monday night, Togbe Afede XIV has shared that the bus would have been outdoored already if not for the Covid-19.
"It's the COVID, In fact, the bus that we had we were supposed to provide an emergency loan and that was being worked on. But for COVID, they would have been seeing (the new bus)", the Hearts of Oak board chairman said.
He continued, "Beyond the big bus, I want us to have a smaller bus that can take executives, Hearts board, management to matches out of Accra.
"I also talk that the big bus probably is too much to be running inner city. So we need a supporting small bus for inter-City and that same bus can be the one that can take executives".
This season Hearts of Oak has been forced to hire buses to away games because of the poor state of the 'Phobia Bird'.
With the revelations from Togbe Afede XIV, it is expected that the club's new bus should be ready when the football season return.