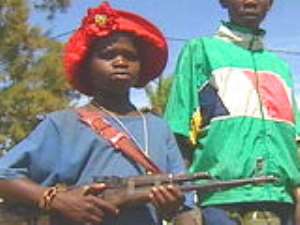 Government troops have seized 30 foreigners in the Democratic Republic of Congo in connection with a suspected coup plot ahead of elections set for July 30.
The foreign nationals, who include Nigerians, Americans and South Africans, are accused of attempting to "destabilise the institutions of the country".
Government spokesman Henri Mova Sakanyi said: "About 30 people claiming to work for a security company have been arrested. They say they were working for the company but our information suggests they had other intentions."