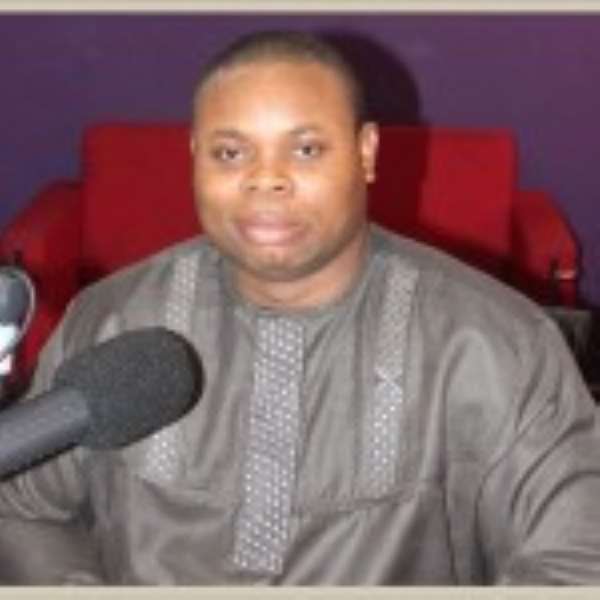 Globally, think-tanks are policy-specific. So we have think-tanks on foreign policy, monitory policy, global/internal security, electoral systems, human rights, gender issues, trade, energy, etc., with experts meaning them.
But in Ghana, these so-called think-tanks are masquerading as alphas and omogas in matters spanning archeology to zoology, being run by overrated charlatans with no authority in things they often talk about.
And rather sadly, any chaff spewed by these overrated think-tanks is quickly regurgitated by the media whose practitioners are constipated in intellect.
Overbloated egos
These so-called intellectuals with amazingly over-bloated egos rooted in delusional invincibility, manning these think-tanks, are always criticizing government policies, rather than critiquing, which is the core principles of operation a think-tank must adopt. They criticize but are highly allergic to being criticized.
Serious think-tanks across the globe are emersed in serious engagements with experts in the medical field, seeking knowledge to equip themselves to properly proffer alternatives in combating the raging coronavirus pandemic.
Leaking tanks
But Ghanaian think-tanks, with their badly leaking buttons, are always on social media encouraging Kayayeis to embark on mass migration out of Accra because Government hasn't provided them with Trassaco-like accommodations and hefty envelopes of cash for feeding.
A lockdown is declared with a 48-hour period to afford people the chance to stock up on some essentials but these think-tanks were up-in-, arms because that window made it possible for people to move out of the lockdown areas.
When those flocking out of the lockdown areas were intercepted and prevented from continuing their Exodus because they could be potential carriers of the virus and pose risk to those at their respective destinations, these think-tanks were up-in-arms because Government hasn't provided them with houses in Accra.
Thinking-cup
And had the lockdown taken immediate effect, these think-tanks would have gone totally berserk with criticizing Government for not giving Ghanaians time to stock up on essentials.
This obviously portrays think-tanks with absolutely no thinking-cup but rather badly leaking bottoms which are definitely not how respected think-tanks operate.
RESPECTED THINK-TANKS SUBJECT ISSUES TO CRITIQUE: THEY DON'T ENGAGE IN SHAMELESS FLIP-FLOPS, HANKY-PANKY METAPHYSIS, GROSTIGUE SOPHISTRY, AND UNFATHOMABLE NECROMANCY.
Intolerant fools
A typical example is Franklin Cudjoe, who is always ridiculing the president and when I made it a duty to also subject his pronouncements to strict proof and started exposing his lies, he blocked me from his wall.
I have people on the list of my Facebook friends with whom I'm constantly in disagreement with over issues but I always find a way to engage them in civility and we, oftentimes, end up respecting each other's views.
But characters always ridiculing the president, strangely lack the capacity to contain even productive correctional advice. WHO MADE SUCH DAMN CRAZY BRAGGADOCIO BUNCH THE LORDS OF INTELLECT IN THIS DEAR COUNTRY OF OURS!!!
Now, should the president start blocking people from his wall because he's being criticized, you'll see these very hypocrites going berserk.
Kofi Bentil ignorantly poopooed the purpose for which our markets are being fumigated but some of us educated him, and he beat a quick retreat.
Uniqueness of Covid-19
But the thing is; the Ghanaian media is lazy, hollow, unintelligent, and to a large extent, engages in outright buffoonery, hence, such intellectually dishonest characters are always being given the prominence they obviously don't deserve.
AND LIKE I KEEP EMPHASISING; UNLIKE OTHERS WHICH ARE OFTEN ASSOCIATED WITH THE POOR, WEAK AND VULNERABLE, CORONAVIRUS IS EXCEPTIONALLY UNIQUE, BECAUSE IT EQUALLY GOES AFTER THE RICH AND POWERFUL IN SOCIETY, OF WHOM THESE ARROGANT BRATS ARE PART.
THE THINK-TANKS WITH NO THINKING-CUPS BUT BADLY LEAKING BOTTOMS SHOULD GIVE US A BREAK!!!
Newton-Offei Justice Abeeku
email: [email protected]