India and China clear Da Vinci Code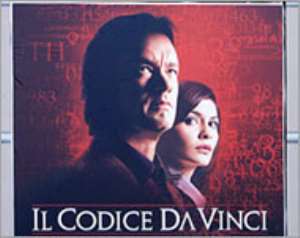 India's censor board has cleared The Da Vinci Code without any cuts, but the city council in the Philippine capital has banned the film and China's official Catholic Church has urged followers to boycott the film that says Jesus married and had children.
The film, which opened on Thursday in Asia, sparked small protests in some cities, including the South Korean capital where people marched outside theatres with signs that said, "The Da Vinci Code is not true."
The movie was not expected to ignite a huge uproar in Asia, where Buddhism, Hinduism and Islam are the dominant faiths.
But Christian leaders in several countries challenged the movie's theory that Jesus married Mary Magdalene and fathered children.
In mostly Hindu India, the Catholic Bishops Conference wrote to the information and broadcasting minister demanding that the film display a "bold and lingering disclaimer" to state that it is fiction.
India's censor board on Thursday approved The Da Vinci Code without any cuts, but the film will carry a warning and only adults will be allowed to watch it following objections from some Catholic groups, said Priya Ranjan Dasmunshi, the information and broadcasting minister.
The movie will also have a disclaimer at the beginning and end saying it is a work of fiction.
Chinese censors, who are usually strict, also cleared the movie without cuts, but the country's official Catholic church urged its 10 million followers to boycott The Da Vinci Code.
The Chinese Patriotic Catholic Association, which is not affiliated with the Vatican, accused the film's makers of "violating religious ethics and morals and insulting the feelings of clergy and followers," the state-run Xinhua News Agency said.
Philippines
But in the Philippines - with Asia's biggest Christian population - Manila's city council passed a resolution that bans the movie, starting on Friday.
"This is the sentiment of the city of Manila," council member Benjamin Asilo said.
Christian leaders in Singapore, South Korea and Thailand also tried to get the film censored or banned.
Hong Kong's Roman Catholic Church said it planned to organise a forum that aims to "disinfect" the film. But movie-goers who saw it on Thursday were open-minded and said they could distinguish fact from fiction.
"It felt like a novel," SL Poon, a non-Christian, said after walking out of a matinee in the busy Causeway Bay shopping district.
Still, she said the movie made her contemplate the origins of Christianity.
Thailand
"He was a great man, but did people make him out to be divine, to use him as a tool to change the world? This is something I wonder about," said Poon, who works in marketing.
In Seoul, unemployed college graduate Jang Byung-woo, 29, doubted the film would hurt Christianity.
"I don't think the movie could make people develop a negative perception about Christianity or make them believe that Christianity is fake," said Jang, himself a Christian.
In Thailand, which is more than 90% Buddhist, former senator Santipharp Intaraphartn said people can judge the merits of the movie's theories about Christianity.
"We are educated people. It's not like I'll watch this and be completely brainwashed," he said.
An Athens court ruled on Thursday that Greek movie theatres can show The Da Vinci Code, rejecting a lawsuit by Greek Orthodox groups demanding the film be banned for containing alleged blasphemy.