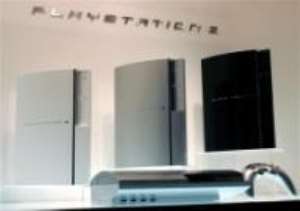 By Lisa Baertlein and Daisuke Wakabayashi
LOS ANGELES (Reuters) - This year, Sony Corp. must prove it's not "game over" against Microsoft Corp.
At the biggest video game show of the year, Sony (6758.T: Quote, Profile, Research), which has dominated the console market with its PlayStation 2, must show gamers reason to wait six more months for its PS3, even though Microsoft's (MSFT.O: Quote, Profile, Research) next-generation Xbox 360 already sits temptingly on stores shelves.
The video game industry is closing in on $30 billion in annual revenue, with U.S. sales pacing Hollywood's box office receipts. Its young male audience is sought after by advertisers on television and the Internet.
The newest heavyweight, Microsoft, last year launched the first of a new crop of high-powered machines with super-realistic graphics with its Xbox 360. At the Electronic Entertainment Expo, or E3, this week in Los Angeles, current leader Sony is expected to unveil details of the PS3.
Sony plans to launch its PlayStation 3 console in November, a year after Microsoft, and its margin of error is razor-thin.
Game play on the Microsoft and Sony consoles will be virtually the same, but each machine brings a weapon to the battle that could turn the tide, analysts say.
"There is a very different playing field this time around. One thing we've learned is never apply the rules of the last generation to the next one," said Peer Schneider, vice president of content publishing at IGN Entertainment, a unit of Fox Interactive Media.
Sony promises to bundle a Blu-ray, high-definition video player into the PS3 right out of the gate, while Microsoft plans to eventually offer an add-on external drive for HD DVD, a rival format to Blu-ray.
Microsoft holds the clear advantage online with Xbox Live, a service that connects users to the Web through its consoles to compete, chat and download games, videos and other content. Sony plans to debut a new online services with the PS3.
"Sony really has a lot of catch-up to do with Xbox Live," Schneider said.
Microsoft could have up to 8 million Xbox 360s in the hands of gamers even before Sony finds its way to the market, according to analysts' estimates.
"We expect Sony to come out as the winner, but they have to stick to their November schedule," said David Mercer, principal analyst at independent research firm Strategy Analytics Inc.
"Sony can't afford to miss that this time around. If they do, the Xbox 360 lead could become unassailable," Mercer said.
Sony already delayed the release of its new high-tech gaming device, which was originally slated for a spring debut in Japan before a gradual roll-out to other regions.
Strategy Analytics predicts Sony's share of the worldwide video game market will narrow to 62 percent by 2010, from 66 percent now. Microsoft, now tied with Nintendo Co. Ltd (7974.OS: Quote, Profile, Research) at 17 percent, is expected to grow to 28 percent while Nintendo's hold is seen shrinking to 10 percent.
PRICING, GAMES, MANUFACTURING
The prevailing view holds that the market is Sony's to lose, but it was only a little more than a decade ago when Sony was the new kid on the block and its original PlayStation console took on market Goliaths Nintendo and Sega.
This time around some common themes -- pricing, desirable games and manufacturing efficiency -- are still expected to play a role in determining the ultimate winner.
Pricing will be key for Sony.
The premium Xbox 360 sells for $400. Sony must find a price low enough to appeal to both gamers and mainstream consumers -- who may choose the PS3 over significantly more expensive stand-alone Blu-ray players -- without putting too much strain on its bottom line.
Sony's profits and ability to lower PS3 prices will also depend greatly on its manufacturing ability. This is easier said than done -- just ask Microsoft.
Microsoft suffered from Xbox 360 supply constraints during its first holiday season and then saw production costs balloon in the past quarter as it ramped up shipments.
Sony plans to do a simultaneous global launch for PS3, something it did not do for the original PlayStation or the PS2. Sony aims to ship 6 million PS3 units by March 2007.
"Sony's being a little optimistic on how fast they can ramp to mass production," Peter Moore, the head of Microsoft's Xbox business, told Reuters in an interview.
Both companies understand that must-have games could play the most important role of all. In the past, blockbusters like the "Gran Turismo" franchise lured gamers to Sony's system, while the "Halo" games boosted sales for Microsoft.
"One game can turn the tide for a given system," said DFC Intelligence research analyst Alexis Madrigal.