Fidelity Bank Exposes Adongo's Propaganda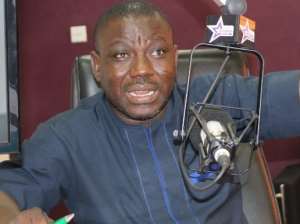 Isaac Adongo
Management of Fidelity Bank have descended on National Democratic Congress (NDC) Member of Parliament (MP) for Bolga Central and activist, Isaac Adongo, for his remarks suggesting, among others, that there is a shady deal to help them buy the Consolidated Bank of Ghana Limited (CBG).
In a reaction to the remarks attributed to the MP while speaking during a lecture organized by the Coalition for Restoration in Accra, the bank described the remarks as 'despicable' and 'irresponsible'.
The MP is reported to have claimed that Fidelity Bank is being used as the "best architect for fraudulent activities of the government" in what he said was a scheme to defraud contractors of billions of cedis.
He also reportedly said the transaction involving the arrangement of a facility of three billion cedis was fraught with illegality and was only a 'gimmick' to circumvent the law.
The statements from the MP which were akin to campaign platform talks had been described by the bank as false, defamatory and constitute "an interference with our business and as such actionable under the laws of Ghana."
The bank denies that the government has ever "spoken/written to, discussed and/or made an offer to Fidelity Bank on any matter touching and concerning the sale of CBG."
The imputation of unethical and criminal conduct regarding contractors and GAT, as alleged by Mr. Adongo, the bank went on, "is a non-sequitur and denied outright."
The bank wondered whether to regard the statements attributed to the MP as true or false considering the audacity of their source.
"We are still shocked at the audacity of the maker of these allegations to propagate such falsehood and keep a straight face!" the bank stressed.
Fidelity Bank has already written to the MP to retract and make a public apology — failing which they will instruct their lawyers to proceed with the necessary legal action.
The MP also accused Fidelity Bank of conniving with the government to take over the assets of the bank, an allegation which the bank regarded as mendacious.
—Daily Guide