Police in the Ashanti Region has served notice it will from next month begin a special exercise dubbed, "Operation Produce Your Driver's Licence" to fight breaches of road traffic regulations in the region.
The exercise has been scheduled to start on Monday, February 3, 2020, the Motor Traffic and Transport Department (MTTD) of the police said in a statement.
"Every driver of any type of vehicle is advised to carry his/her driver's licence while driving on the road," the statement admonished.
The police said the move is aimed at ensuring a "vigorous enforcement" of Regulation 47 of the Road Traffic Regulation, warning drivers that the failure to produce their licences "will lead to the arrest of defaulting drivers and possible prosecution."
Fatalities on the Ghana's roads have come to the fore of public discourse again following the death of 34 persons following an accident that happened at 12:15 am Tuesday, on the Cape Coast-Takoradi Highway.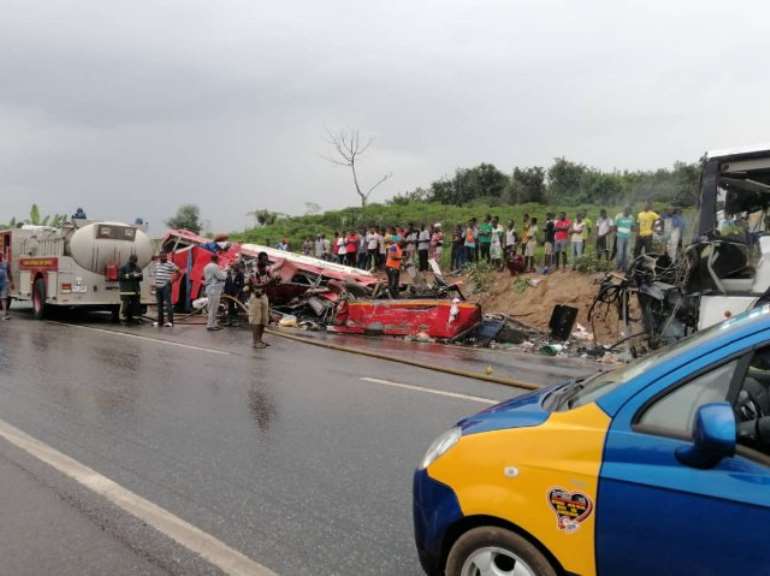 According to the police, 29 people died on the spot while five others died at the Cape Coast Teaching Hospital.
At least 50 persons also sustained injuries in that crash.
Eyewitnesses said both drivers died instantly with one of them having his body trapped in the mangled vehicle.
The accident involved two Yutong buses which had a head-on collision on the Dompoase Junction near Komenda Junction.
According to the MTTD, road accidents claimed as much as 2,284 lives in 2019.
The MTTD said that the figures represent a significant increase from 2018 where 2,020 died on Ghana's roads.
This would be the highest fatality figure in the last decade if validated by the National Road Safety Commission.
The closest was in 2012 where 2,240 died in road crashes.
Read the MTTD statement on the Operation Produce Your Driver's Licence below.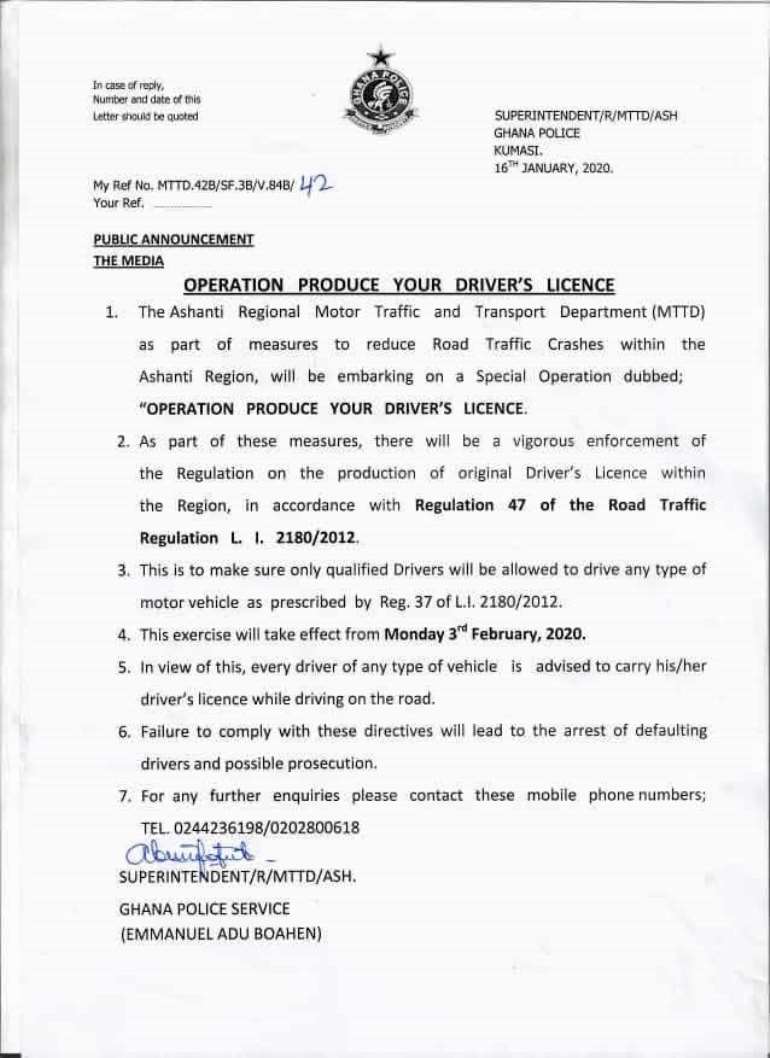 —Myjoyonline