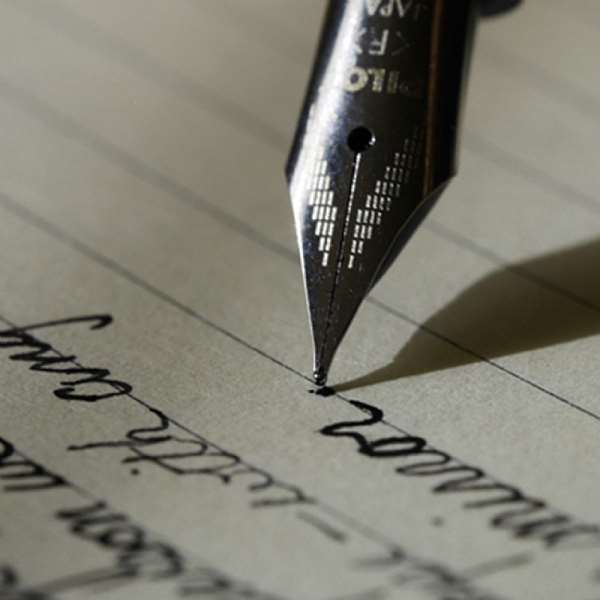 We know a lot has gone wrong.
But I fear a lot more could go wrong.
We know how and when it all went wrong and we know all of us-- you, me and them played significant role to get this wrong thus far.
Yes we know it all.
The irony is, we all don't seem to know how to deal with this putrid.This wrong that has put us on the spotlight as a nation that lacks maintenance culture.
Year in and year out we talk about them.
We talk about the Maternity block at the Komfo Anokye Teaching hospital in Kumasi. It was began by late General Kutu Acheampong's regime in the early or mid 1970s.
It's since been left to fallow! It's rotting!
We talk about the senior high school blocks located somewhere at Denkyira Baase in the Upper Denkyira District, and the known and unknown ones languishing up north.
Don't forget our deplorable roads, our broken bridges and our ramshackle schools.
To say the least, it's a blot on us.It dents our hard earned reputation as beautiful people -a nation seen as the beacon of Africa.
But how quickly did we forget that a stitch in time saves nine?
American author and journalist, Alan Weisman,says: "The real people who hold our country together are the maintenance people. If it weren't for them - pumping water out of subways, painting bridges to keep from rusting, fixing a steam pipe that is 70 years old - we'd be sunk. If we got rid of all the politicians and the policymakers in the world, the world would keep going. If you get rid of maintenance people, the whole thing breaks down."
Indeed, this rot, didn't start today. It dates back in the post-independent Ghana. This mess has lived and bonded with us for decades. This laxity, this I-don't-care-attitude, this is "Aban Dea" mentality has conspired to blind us to see self first rather than nation.
There are a lot more across the country that are left to rot. Unfortunately, this wrong is still being perpetrated by governments of yesterday and today. No wonder they're scrapping our train coaches, when they could have revamped them.Tomorrow we will be clubbing in them.
Remember, we sold Akwatia Diamonds. And we sold probably all the GIHOC factories President Nkrumah built in the 1960s. What happened to them?
And the wrong continues unabated.
Somewhere in Madina, Accra near the Local Government School, a fleet of vehicles have been left to rot. God knows when they've been there and from where they came . They've gathered moss, beat down by the rainstorms.
Elsewhere, in the capital city, Accra a great number of buses are suffering similar fate. They've also been smothered by weeds--going rusty.
Didn't we once own a national carrier-- DC 9 and DC 10, what happened to it?
What happened to our Black Star Line.
What happened to the state hotels?
All lost in oblivion.
What happened to the Pwalugu and Wenchi Tomato Factories?
And what happened to the Bolgatanga Meat Factory? Is it Sanyo or Akasanoma?
Sadly they also took the wrong trajectory.
Where's Aboso Glass Factory? Where's Bonsa Tyre Factory?And where's Kumasi Jute factory?
They've all gone the wrong way.Neglected and left to rot.
Akosombo Textiles, Kade Matches, Nsawam Canneries, Komenda Sugar factory and the list goes on.
Last Wednesday President Akufo-Addo touched on this rot that's engulfed our nation. In his own words: "A lot has gone wrong. "
Mr. Akufo-Addo was speaking at a three-day visit he paid workers of Ghana Railway Company at Tema, in the Greater Accra region.
"When I came, there was very little in the coffers, I'm trying to build it up now, so, you have to bear with me", the President told the workers.
The president said his government is revamping the "deteriorated" railway sector by building a first-class network in Ghana.
"A lot has gone wrong in post-independent Ghana," he said, noting neglecting the rail sector to rot away was the worst thing to do.."
"The British left us a functioning railway system, we didn't look after it, and we allowed it to deteriorate. For this part of the 21st century, a major responsibility is on you, on me, my successors, to rebuild the railway infrastructure in our country", President Akufo-Addo stated.
According to him rail transport is environmentally-friendly, it is efficient, it is less costly and it is generally a more intelligent way of moving people and goods than any other form of transport.
He said: "Other people have got first-class railway systems in the world, Ghana, we are going to have a first-class railway system in our country", President Akufo-Addo promised.
Mr Joe Ghartey, Railways Minister in his remarks, noted that by 2023, Ghana must have a viable railway sector that will meet the transportation needs of the citizenry.
He said10 defective coaches have been rehabilitated at the workshop where the gathering was held by workers of GRCL.
"In 2016, over 100 coaches were sold as scrap. In 2017, we decided that we would review the policy of selling coaches as scrap and we will see whether it is possible to refurbish some of the coaches.
A brand-new coach, Mr President, costs about $500,000. The cost of refurbishing is about $50, 000. Out of the 27 coaches that were left after over hundred were sold as scrap, we have repaired 10", Mr Ghartey noted.