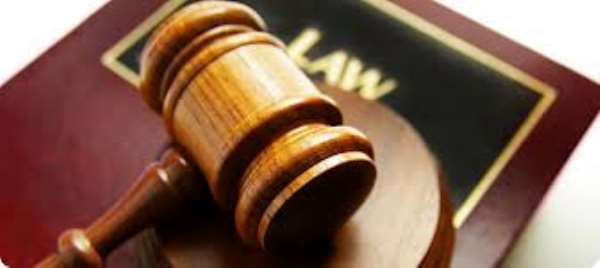 The Auditor General of the Republic of Ghana has mounted a serious objection in respect of an investigation by the Economic And Organised Crime Office in view of a petition brought before it by a private citizen concerning claims of procurement violations in the award of contract By the Ghana Audit Service.
The Petitioner in his capacity as a citizen of Ghana we are told invoked section 1 of the Whistle Blowers Act,2006(Act 720) to get his claim(s) investigated by the anti-graft agency.
As usual, some people have started raising political red flag and their main focus is that, since the Auditor General is on his feet trying to nip corruption in the bud, he is all of sudden become a subject of political persecution by unforseen hands.
Freedom of thought and conscience as provided for in the 1992 constitution cannot be a licence for people to say all manner of things they cannot back same with concrete and credible evidence. The one who petitioned EOCO didnt so on the letterhead of any political so why should any body in his conscious state of mind raise political flag in this matter?
In the Auditor General's response to EOCO, he made it clear that, EOCO has no jurisdiction to investigate "officers" of Ghana Audit service including himself on the so called allegation because ,the coming into being or force of the OSP has ousted the jurisdiction of the anti-graft agency and hence cannot haul his officers before it.
From the aforesaid, which is a detailed expression of the AUD's letter , it tells me that, the matter before EOCO is not only about the Auditor General in his personal capacity but some officers as well who have been alleged to have circumvented procurement rules in the award of certain contracts.
Any officer of the Ghana Audit Service is not immune from criminal investigation. By law, It is only the Auditor General which the constitution provides the mode for his investigation which is always followed by a complete removal from office if found guilty.
The investigation is constituted upon prima facie determination by the chief justice. Such an action can only be triggered by a petition to the president who by laid down procedures as enshrined in the 1992 constitution is enjoined by law to transmit the petition to the CJ.
The method for the removal of superior court judges is same for the AUDG.
On issues of jurisdiction, Section 3(a)(i) of the EOCO Act,2010(Act 804) speaks for itself. Per the provision which is loud and clear , economic transactions that result in Economic loss to the state, EOCO has the jurisdiction to probe. Breaches in procurement laws could result in serious Economic loss to the state and any public officer found to have caused this cannot escape the mandate of EOCO.
#State Institutions must always be allowed to work in harmony#
Dawda Eric(Equity)
Citizen Vigilance for Justice
20th November,2019