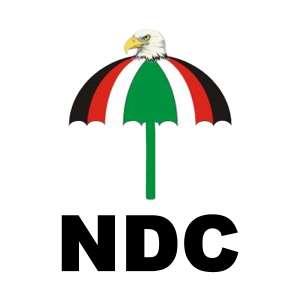 Earlier this morning, I tuned in to TV3's 'Daybreak' morning current affairs discussion programme, hosted by the charismatic and very personable, Johnny Hughes. Luckily for me, a brilliant young politician whom I admire a great deal (on a purely human level), Hon. Suhuyini Alhassan Sayibu was speaking at that particular moment.
However, to my astonishment, I heard that very fine young gentleman, and up-and-coming politician, Hon. Suhuyini Sayibu, who is the National Democratic Congress' (NDC) MP, for the Tamale Central constituency, actually making the absurd claim that the culture of silence was returning to Ghana. How? What culture of silence? Ghanaian politicians, paaa, di3. Haaba.
In case they forget, the Alhassan Suyuhinis in our midst must remember that ours is a nation of laws. Is Kofi Thompson not demanding that Hon. K.T. Hammond, a New Patriotic Party (NPP) kingpin, if ever there was one, should confess that he purloined an invention by Raphael Afordoanyi, and handed it over to the American renewable energy entrepreneur,and consultant, Eric Ingersoll, who won an Obama-era Champion Change Maker Prize with Raphael Afordoanyi's invention - and that they should pay reparations to Raphael Afordoanyi? Is Kofi Thompson afraid of anyone amongst our nation's vampire-élites, anaaa? Ebeeii, Hon. Suhuyini Alhassan Sayibu!
And, to compound that outrage, he also went on to say that he was surprised that Ghanaians weren't showing enough anger, over the egregious nepotism and other societal ills, now apparently occurring in Ghana. Amazing. It is extraordinary that the NDC's many highly-intelligent politicians, now conveniently forget that when their party was in power, the not-very-serious-playboy President of the Republic of Ghana, His Excellency, John Dramani Mahama, surrounded himself with NDC toxic-insider-geniuses like Stan Dogbe & Co.
Did those sodden geniuses not help a very complacent President John Dramani Mahama - a very, very lucky man from a super-wealthy background, who, like today's sodden-and-not-serious Vice President, Mahammadu Bawumia, has never suffered in life before - play with that power, won the hard way, in the December 2012 presidential and parliamentary elections? Hmmm, Oman Ghana - eyeasem oooo: asem kesie ebeba debi ankasa.
Perhaps the question we must all ponder over - as thinking and independent-minded beings who are an aspirational African people - is: Where in the world has the bottled-up anger of hapless citizens, ever built a prosperous society? There is no such society anywhere on the surface of the planet Earth. Full stop.
The NDC needs to be serious. They were not serious while in power for eight solid years - and they are still continuing to be as clueless and complacent as they were, from January 2013 to January 2017. They will be badly trounced in the November 2020 presidential and parliamentary elections, by an even wider margin. Yooooo. Hmmmm...