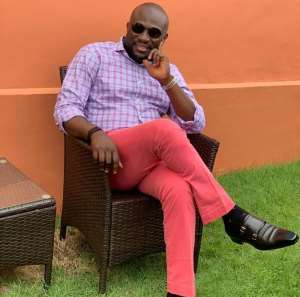 Buffer Stock Boss
The Chief Executive Officer of the Ghana National Food Buffer Stock, Alhaji Abdul-Hanan Wahabu has dismissed claims that the Agric Minister, Hon Akoto disrespected Northerners when he spoke recently about the benefits of the government flagship programme of Planting for Food and Jobs in the media.
Speaking exclusively to The Voiceless Media today, Alhaji Abdul-Hanan, disclosed that he has known the Agric Minister for nearly two decades and can attest to his unalloyed support to the North and Northerners in terms of their betterment and has therefore, called on Northerners in particular and Ghanaians in general to dismiss the strange claim by members of the NDC that the Minister disrespected Northerners with the contempt that it deserves.
The Buffer Stock CEO disclosed that he works directly under the Agric Minister and there has never been an instance where he either discriminated or shown disrespect to the North and Northerners.
According to Alhaji Abdul-Hanan, the Country was preparing for important national elections next year and the spin and twist put on the statement of the Minister should be understood to be yet another propaganda stuff from opponents of the good policies of the Minister and government.
Alhaji Abdul-Hanan also used the opportunity to call on the people of Northern Ghana to take advantage of the many initiatives under the Ministry of Agriculture for their betterment and development.
---The Voiceless Media