I Will Deliver 15 Seats For The NPP In Northern Region-Chairman Samba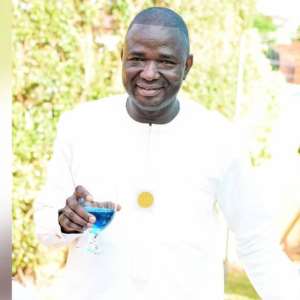 Northern Regional Chairman of the NPP, Chairman Mohammed Baantima Samba
Northern Regional Chairman of the NPP, Chairman Mohammed Baantima Samba has told a meeting of Parliamentary Candidates and other party officers in Tamale that, his administration as Northern Regional Chairman of the NPP will see the party win 15 of the 18 Parliamentary seats in the Northern Region.
Chairman Samba who is popularly called *Chairman Do all* explained that he was a grassroot man and has huge expertise in party mobilization at the grassroot level and will, therefore, use that experience to win majority of the seats in the Northern Region for the NPP.
He used the occasion to call on party faithful and persons who lost in the just ended Parliamentary Primaries to rally behind the winners to enable an NPP victory in their various constituencies.
Chairman Samba also commended President Nana Addo for bringing peace to Dagbon among other developmental activities and added that the party has been made attractive in the Northern Region.
The Northern Governor also called on the various MMDCEs to partner and collaborate effectively with the elected Parliamentary Candidates so they tell the NPP story very well in their various constituencies for a positive effect.
Also present at the meeting were the Northern Regional Minister; Hon Salifu Saeed and his Deputy Hon John Bennam Jabaah.
*Source: The Voiceless Media*