Ignore Abronye DC; He Drinks Alomo Bitters Before Going On Air — Obiri Boahen [video]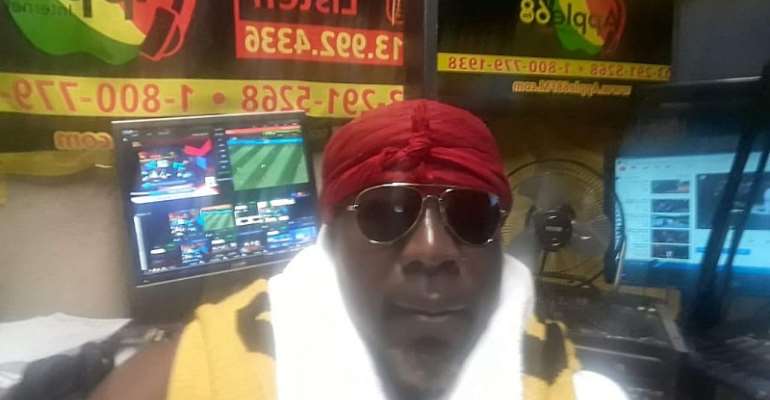 Veteran Ghanaian Journalist who is also the owner of a popular online radio, Apple68 FM in the United States of America has released an audio in which the Deputy New Patriotic Party (NPP) General Secretary, Nana Obiri Boahen was advising Ghanaians not to take Abronye serious because he drinks popular local alcoholic beverage, Alomo Bitters before going on air.
According to him, Abronye DC always get dazed by the liquor and ends up not speaking anything sensible.
He was speaking on his political show '' ka na wu''yesterday on recent allegations raised by Abronye that former President His Excellency John Dramani Mahama is funding maverick musician A Plus' to cause trouble for Nana Akuffo Addo.
Adding that the former president gave A Plus $300,000 to start the TPP and the fact that Abronye claiming Mahama bribed he Kwaku Skirt that anytime Akufo Addo enters America he should organize a demonstration against him.
Kwaku skirt in his reply said he will not say much about Abronye because his close friend, the Deputy General Secretary of NPP has revealed to him that Abronye does not speak sense and that Ghanaians should not take his statements seriously.
In a tape played on-air by Kwaku skirt, the Deputy general secretary was heard saying Abronye drinks alomo bitters which makes him speak gibberish so nobody should take him serious.
Below is the audio
Mustapha Attractive
Journalist