Several Film Villages Could Be Built in Ghana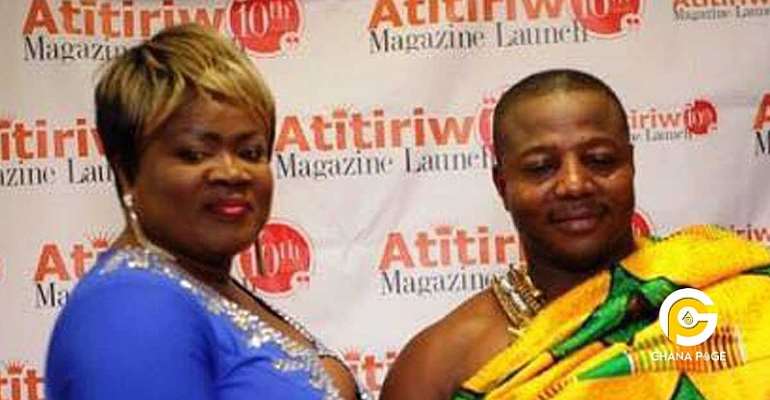 I have been following this influence-peddling game by some members of the country's digital movie industry for quite a while now (See "Mercy Asiedu's Husband Gifts Gov't 300 Acres of Land for Construction of Film Village" Nydjlive.com /Ghanaweb.com 9/22/19). As I understand it, the original site proposed for the construction of the Film Village was the readily accessible crossroads area around Akyem-Nsutam and the Bunso-Asiakwa stretch that encompasses a portion of the Accra-Kumasi Highway which, from my media gleanings, so far, and private testimony from a couple of citizens intimately familiar with our national topography, or landscape, looks to be a prime location in ways that cannot be said of the other locations being aggressively pushed on the Akufo-Addo Presidency by some passionately partisan industry denizens.
At any rate, 300 acres of land of unknown description or quality could only be suitable for a "Film Cottage," not a "Film Village." And we are not talking about the size of a village in the rural-Ghanaian sense of the term; we are talking in terms of Hollywood, Bollywood or Nollywood. Three-hundred acres is almost an insulting joke. We are talking about several thousands of acres, such as could be comfortably occupied by a flagship academy like the University of Ghana or the Kwame Nkrumah University of Science and Technology. Ultimately, it does not appear to me that the availability of land space, per se, is what is at issue here. Quantity surveyors, or whatever their most appropriate name may be, will be required to examine the quality of the land, its features and ready commercial accessibility to shopping centers, hospitals and other logistical issues that ought to be taken into serious consideration as well. And so far, my understanding is that the Bunso-Nsutam-Asiakwa area is the most ideal of all the locations proposed, to-date, with easy transportation access and proximity to commercial, social and health centers, for a few ready examples, being of utmost concern.
We must also highlight the fact that no land space so far provided or made available by any of our legitimately invested traditional rulers looks to be bigger or commercially more viable than the New-Juaben lands that were "permanently leased" by The Okyenhene to the Kumasi-Juaben War refugees between the 1860s and the 1880's. The mischievous games being played by some National Democratic Congress-sponsored propagandists like Mr. Kwaku Manu will not wash; it is quite obvious that Mr. Manu's sole aim here is to ensure the diversion of development projects from the Akyem-Abuakwa Traditional Area. At any rate, it well appears to me that the Ghana Film Industry is big enough to accommodate three or four villages conveniently located across the country. I suppose it is the giddy concept of "ultra-modern film village" that has drawn out the worst and most aggressive instincts from reprobate industry operatives like Mr. Manu into the fray.
But that ought not to be the case; as well, the construction of film villages ought not to be the business of a cash-strapped central government but rather, the pet projects of big-time investors and entrepreneurs, both local and foreign. The days of the faux-socialist thinking that government had to do everything for profit-making theater professionals are long gone. If the government is expected to undertake the capital-intensive project of the construction of a film village then, by all means, let the piper-payer call the tune, not some freeloading industry operatives who want the payer to also behave like a passive onlooker. Now, this is inexcusably absurd.
*Visit my blog at: kwameokoampaahoofe.wordpress.com Ghanaffairs
By Kwame Okoampa-Ahoofe, Jr., PhD
English Department, SUNY-Nassau
Garden City, New York
September 22, 2019
E-mail: [email protected]