Don't Take Attempted Gov't Takeover Lightly – Rtd Amy Capo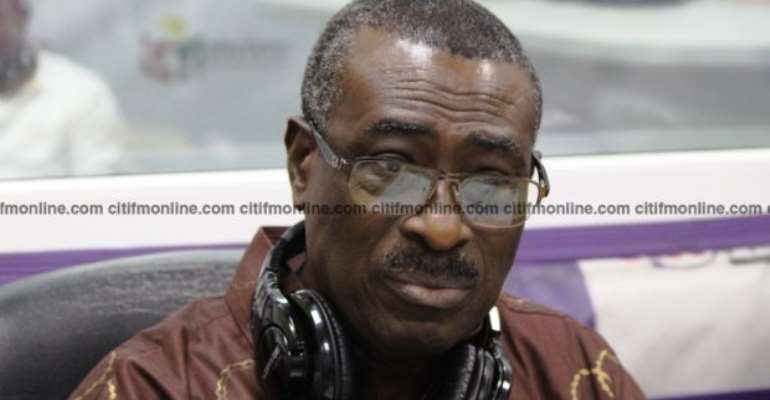 Retired Army Captain and Security Consultant, Budu Koomson has warned against comments that seek to downplay the danger of the attempted destabilization of the government due to the nature and quantity of weapons involved.
According to him, there have been periods of instability in the country that were started with far less weaponry and ammunition.
Social media commentary since the story broke made fun of some of the weapons that were retrieved from the custody of the alleged suspects.
Speaking on Breakfast Daily on Citi TV, Capt. Rtd Budu Koomson cautioned the public not to take the attempt to destabilize the country lightly.
"This quantity of revisions is not what we used to start the coup. I am telling you that the 31st [December] coup started with one armoured car and less than ten people. The coup attempt started with a few people. Just about seven guns so let us not underestimate what is happening."
"Once the first round goes off, you cannot guarantee the ability to stop it. I lived through the 15th May attempt. I fought June 4 so I know how difficult it is even for the orchestrators themselves to control how things evolve. So let us give them the benefit of the doubt and see what comes out. I am not prepared to make a judgment," he said.
The government in a statement said security agencies in a dawn operation on Friday arrested three suspects and seized several weapons, ammunition and explosive devices at the Citadel Hospital, at Alajo and another location at Bawaleshie [Kpone] near Dodowa in Accra.
The suspects are Dr. Frederick Yao Mac-Palm and Mr. Ezor Kafui, a local weapon manufacturer and Bright Allan Debrah Ofosu.
According to a statement from the Ministry of Information, the joint operation was carried out after fifteen months of surveillance and evidence gathering on the activities of the suspects and other persons.
"The joint operation was to neutralize an elaborate plot targeted at the Presidency, and with the ultimate aim of destabilizing the country. The arrest and seizure come after fifteen (15) months of surveillance and gathering of evidence on the activities of the prime suspects and others."
According to the Information Ministry;
"Between June and August 2018, BB, acting for and on behalf of Dr. Mac-Palm, contacted a number of serving military personnel, and talked them into hatching and executing a plot to obtain weapons, take over key installations, and secure funding for the purpose of taking over the reins of government. These meetings were closely monitored," the statement added.
---citinewsroom