Advantages and disadvantages of digital technology for nature guidance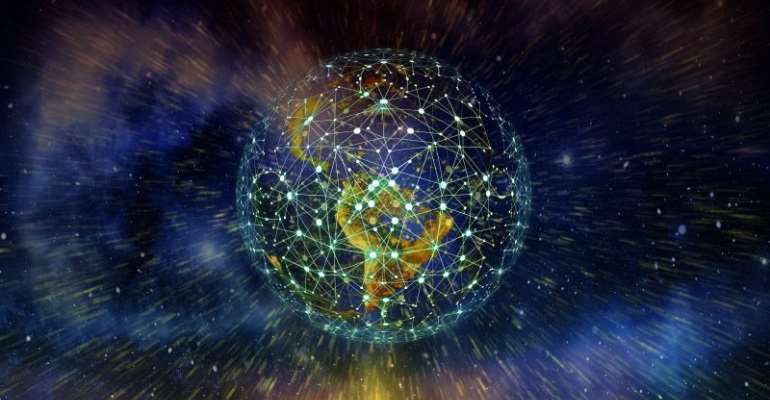 What digital technology can bring?
To meet today's and future visitors in their need for information and guidance, digital technology is and will be important. Digital nature guidance and information can partly do the same things as their analogue counterpart. It can also contribute to a large number of new solutions to increase accessibility and nature experiences.
It can facilitate visits to nature by answering questions about where there is a suitable area, how to get there and where to live and eat. The advantage of digital technology is that visitors often carry their mobile device and can both update and change their plans quickly. Planning and bookings can be done directly. They also keep updated on weather reports, information on current conditions along a route, water levels and avalanche situations, etc.
Digital technology can also be used to enhance a natural experience. The visitor then takes part in nature guidance which deepens the knowledge of the place and its values ​​so that the experience is enhanced. You can, for example, use mobile phone applications (app) to identify constellations, determine species or read tracks in the snow. You can use the internet to search for in-depth information.
Digital technology can also be used to extend a visit: sharing photos and videos on social media extends the experience and inspires others to similar activities. Visitors can also relive the visit or deepen their knowledge afterwards by going back to pictures taken, visiting web pages, apps and audio guides.
An advantage of digital information is that it can be updated quickly and remotely. An administrator can update information on mobile devices and on electronic screens in fields from his office.
Digital technology can contribute to increased interactivity. Visitors can provide a direct response - even in real-time - to managers and organizers, rate the visit or report problems. Visitors can also interact with or share tips with other visitors they have not met on site. The visitor can also participate in citizen science.
Risks with investments in digitally based nature guidance and information
Possible problems with digital-based nature guidance include the following:
That technology does not work as intended.
That the products you use become theft-prone.
The rapid technological development can quickly make products perceived as outdated.
The rapid development of platforms means that software updates are relatively often required in order for the platforms to work together with users' mobile digital devices.
The difficulty for visitors to decide who is responsible for the information about an area when many actors can also contribute their perspectives and images.
Access to expertise in digital communication within authorities so that one becomes too dependent on consultants for ongoing management of digital solutions.
As many people visit nature for relaxation from the constantly connected community, it can be perceived as disruptive with digital communication in nature.
Since not all visitors can use or carry a smartphone, they cannot take part in nature guidance that is reached via smartphones.
That it is difficult to find a power supply to products out in nature.
That the products are too exposed to moisture.
That there will be too much environmental impact in the manufacture of the products.
Up or down?
It is easy to perceive it as the potential of digital technology means that everyone wants to be connected all the time. For some, it is a matter of course, while others are more doubtful. On the one hand, it is appreciated to have easily accessible information and inspiring nature guidance directly on the mobile. For safety/security reasons, you are also required to have connection/coverage on your mobile phone.
On the other hand, there is a desire that, well in nature, get a break from the digital connection (according to STF's report from 2014 Get Real Summer 2014) and (from an adult's perspective) not least children and young people should tear themselves off the screen a moment, to experience nature and engage in physical activities.
This two-pronged attitude is also found among young people and young adults. Many expect total digital presence, which places great demands on the tourism industry. At the same time, a study conducted by STF in 2014 (Get Real Summer 2014) shows that young people who visit the mountain world do not want internet connection in the mountain environment.
So many visitors want to choose for themselves whether they should use their mobile phone or even be reminded that the opportunity exists during a nature visit (the Swedish Environmental Protection Agency, 2007. Call nature). At the same time, the trend is towards more nature guidance with the help of digital technology.
Examples of solutions to meet the sometimes contradictory desires with regard to digital aids are many: apps that make mobile phones vibrate silently as the visitor approaches a place where there is something to tell, to have a natural close sound like note sound or to enable the visitor to download information via wifi at the entrance and then be off-line. Free wifi at entrances to nature areas can facilitate visitors at risk of poor coverage and high costs of downloading data - especially valuable for visitors with foreign mobile subscriptions.