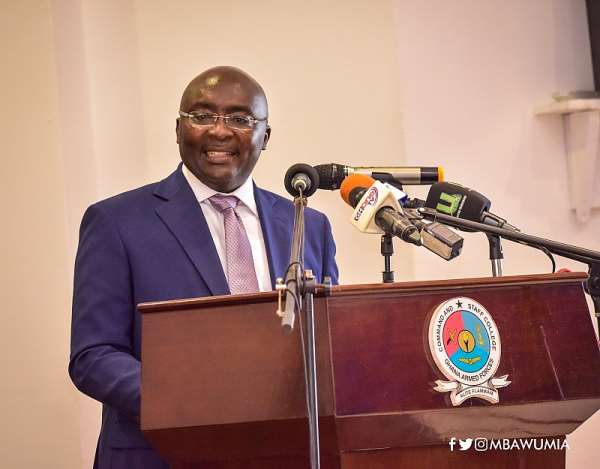 From a frustrated continent (being the host of more than half of the extremely poor people in the world) with so much of foreign control over her Economy and the three largest economies (Nigeria, South Africa and Angola in recession with GDP growth rates below 2 percent), Africa, made history on 21st March 2018, after about 54 African countries signed a landmark agreement of non-tariffs trade called the African Continental Free Trade Area (AfCFTA). Africa certainly has created an opportunity to change her narrative since her liberalization from colonial rule and thus stands to gain so much from this trade agreement.
In fact, the agreement is not only important for Africa, but it is generally going to influence world trade and investments. No doubt, it's for the general good of a continent tagged as the most impoverished (with about 413million people being extremely poor in Sub Saharan Africa alone as against 7milliion in Europe and Central Asia, 47million in East Asia and Pacific, according to the World Bank report of 2015) since it will open markets to one another in terms of trade. Africa with a market of about 1.3billion people will now be able to rub shoulders with China with a population of 1.3billion and the European Union with about 500million population in terms of market size.
It is expected that Africa's export to the rest of the world will increase at about $25.3 billion according to UNCTAD with the major areas of impact being Agriculture and food.
The commencement of this agreement will help promote industrialization within Africa since African goods will now have an easily accessible market. Which means, producers will not have so much worry about European and Chinese competition. And the effect is that intra African trade will rise by about 52.3 percent after about 2022 according to data from UNCTAD.
Though there is a projection of initial revenue loss for individual countries due to the removal of tariffs. The consolation is that, these revenue shortfalls would be balanced by greater revenue from exports. As of 2015, intra-African trade was about 18percent which is so low considering the volumes of trade transactions (especially imports) that African countries engage in. Therefore, countries will only have to concentrate on their comparative advantage so as to consolidate their gains from this all-important trade.
As a result of this agreement, it is expected that, African countries will become more tolerable to each other's citizens. This will go a long way to promote peace and security within the African continent.
Consequently, all member countries should be better off in the end.
However, there is a "course to rant" in the words of the astute lawyer, Ace Anan Ankomah, on the part of individual countries like Nigeria(with GDP growth of about 0.8 in 2017 and 1.9 in 2018) which has a major stake in this because of her population of about 200million(World Bank). If much is not done and care not taken, we will hail just to wail by making some few already better economies like South Africa, Egypt, Kenya etc (which are a bit industrialized) richer and more prosperous whilst impoverishing already struggling economies like Mali, Congo, Togo, Chad etc. who would be reduced to the annual or perennial dosage of loan facilities from the Harry Dexter White and John Maynard Keynes made institutions of Britton Woods.
Ghana though a nation with small size market with a population of about 30million has been chosen as the citadel of this trade (the headquarters of the trade Secretariat). A country blessed with so much of natural resources "just" like most of her counterparts in a continent with a bedridden economy with GDP on average of 3.7 percent as at 2017. Which means, Ghana is currently performing well among her peers and should therefore be poised to "grab" this opportunity in order to catapult itself into the league of developed countries.
However, in as much as this agreement has aroused in British Economist John Maynard Keynes' words, 'animal spirits' throughout the continent, the following questions give credence to pessimists.
What are we trading since we all almost have the same unprocessed goods? What are we exporting in a continent where we all produce virtually the same goods (agricultural products and raw materials)? How much of an influence will this have on our economies? Are we ready to build industrialized countries and continent? How low are our interest rates (as high as 15.2% for Ghana)? How good is our infrastructure? How stable is our electricity so that if we can't even produce goods by ourselves, at least we can attract high numbers of foreign direct investments (FDI)? How secured is our security system?
How educated are our people (HDI of about 0.57) so as to provide cheap but skilled labour? The availability of these things will put countries in the position to produce based on their comparative advantage. And until Ghana though with good potentials relative to most of her counterparts except others like South Africa, Egypt, and Kenya as well as other countries are able to answer these questions, this agreement of a new larger market, will only be a platform for a bigger and better job creation opportunities in countries like China since they can easily pass their goods through one country and then to the rest without paying tariffs especially with our weak exit and entry points (which means low tariffs revenue for Africa).
Sincerely, Ghana is faring well due to the implementation of the 1district 1factory(1D1F) policy which is to help industrialize our economy, free senior high school(F-SHS) which will equip our population so as to provide cheap but educated labour, infrastructure ( though not adequate), stable electricity, peace and security.
However, there is still a lot that a country that has a dream of moving beyond aid should aim, such as; improving on our 11th position in Sub Saharan Africa and 114th in the World as against countries like Mauritius (1st in Africa and 20th in the World), Rwanda (2nd in Africa and 29th in the World), Kenya, South Africa, Zambia, etc on the World Bank ease of doing business. Improving on our 'somehow' stable electricity supply, and changing our school curricula to meet the practical needs of the 21st century. This is the chance Ghana "should" have been waiting for and how we gain, depends on how prepared we are.
Jonathan Atua Adua
(Level 400 Economics Student, UG)