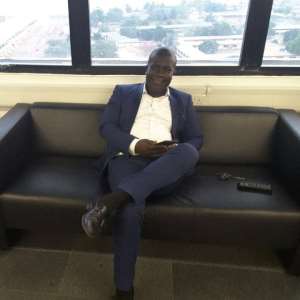 The Eastern Regional Communications Director of the ruling New Patriotic Party Mr. David Prah says the opposition National Democratic Congress is becoming more unattractive in the Region.
Speaking to the Media in the Eastern Regional Capital, Koforidua Mr. Prah stated that the massive developmental projects being witnessed in the Eastern Region under the Presidency of H.E. Nana Addo Dankwa AKUFO ADDO has boosted the morale of the people of the region not to associate themselves with the opposition NDC.
He mentioned the Free Senior High School Policy, Planting for Food and Jobs, NABCO, One District One Factory, the Revived NHIS, Numerous Road Constructions, Construction of Sport Stadium in Koforidua, the Construction of the Eastern University in Somanya, the revival of Akosombo Textile Factory, the Recruitment of the Teachers and Nurses, Stabilization of the Electricity Supply and Extension of Electricity to Rural communities, the continuation of Accra-Kumasi Road especially the Suhum-Apedwa section, among other projects being carried out by the NPP Government in the various Constituencies have brought relieve to even NDC people in the Eastern Region to IGNORE the call by their own party to contest in their Parliamentary Primaries.
"My brother! I believe NDC Members in the region are living witnesses to the massive developmental projects which is going on in the region and therefore, will not want to waste their money to contest on the ticket of Unattractive NDC since they are aware that NDC will not win the 2020 Elections and beyond," Mr. Prah stated.
He mentioned that the NDC National Executives' excuse that they have problems in these 21 Constituencies and therefore, have put those elections on hold is charade and should be said to the marines.
He posited that the NDC's Flagbearer John Mahama is still incompetent even in opposition and has not been able to fashion-out a single policy alternative to the numerous policies and programmes being implemented by H.E. Nana Addo Dankwa Akufo Addo and the NPP Government for the betterment of the country.
Mr. David Prah praised the good people of Eastern Region for their continuous massive support for the New Patriotic Party especially the President of the Republic of Ghana H.E. Nana Addo Dankwa AKUFO ADDO and indicated that the Government of Nana Addo will continue to work hard to develop the region and the country as a whole.