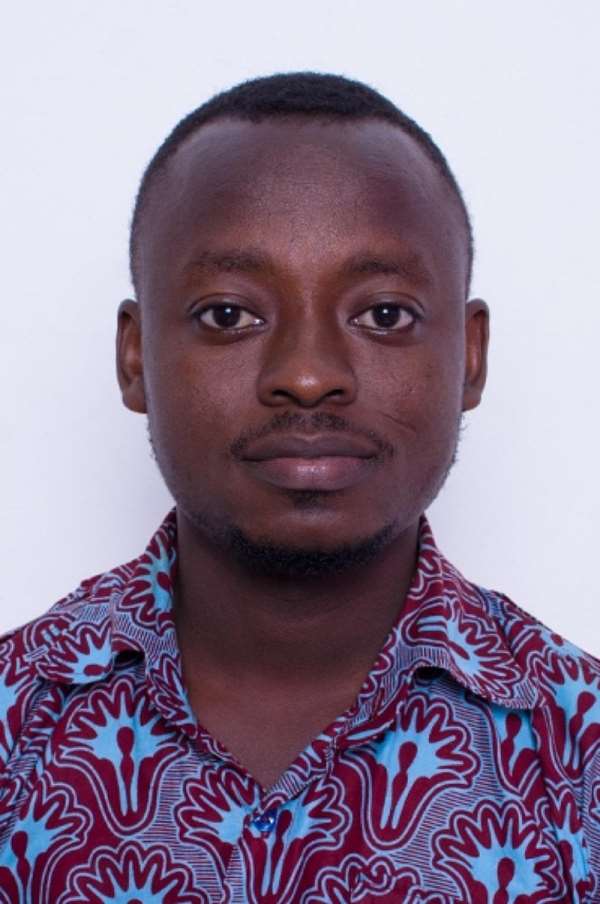 Alhassan Salifu Bawah
Alhassan Salifu Bawah's writings depict a breed not from qualified academic but a schmuck with a hope entangled in the octopus hands of the current VC who has been the hottest man on since I activated the powers of the Auditor General under Article 187(7)(b) of the constitution of Ghana to have certain fraudulent expenditure disallowed by law with a surcharge.
If the writer claims to be brought up by a peasant farmer then society enjoins us to respond to their write-ups in equal measures. In the light of the fore-going, I will reduce Bawah's article to its main subjects: UEW procurement issues, Avoke's return, UEW strike, denting MP's character and MP not helping his constituents.
It is insane and witless for anyone to claim that Hon. Alexander Afenyo-Markin can just invite the UEW head of procurement unit to his house and order him to award specific contracts to his cronies. In order to demonstrate Bawah's insanity and moronic acumen, one needs to refer to statute 20 of UEW which particular emphasis on SCHEDULE A annexed to the statute( i.e. University Tender Committee). If Hon. Afenyo-Markin can have his way vis a vis the manner that Bawah's narrative postulated, then, the Hon member is indeed the creature of UEW statute.
By this singular allegation against the MP for Effutu constituency, Bawah seem to suggest that UEW's University Tender Committee is ineffective and that, all the 9 (nine) members of the Tender Committee are corrupt including the VC and the Director of Development of UEW, who are allowed to be in attendance of such meeting of the committee. Moreover, Bawah's predicate also stated: "that he (Afenyo- Markin) did not recognize the authority of the VC of UEW, who had enjoyed great support and recognition by the government".
Alhassan, you single-handedly wrote countless number of articles on allegation of certain infractions in UEW main campus because, according to you, those crimes were very offensive to the laws of Ghana. Today, as we speak, Prof.Anthony Afful Broni is on record to have criminally expended an amount of GHC 5.7M Ghana cedi on fraudulent item of expenditure. You have suddenly gone mute on this matter for reasons best known to you and your ALLAH. Bawah tell is if, this deafening posture of yours defines consistency or hypocrisy? Such an empty-headed buffoonery.
Mentally exhausted Salifu Bawah who appears to be confused all the time has never been able to prove his tramadol induced claims he has always been putting out which are founded on character assassination of the Hon.member of parliament for Effutu. It is also quite curious that, same Bawah who ought to have been guided by simple logic and common sense has suddenly gone mute on Afful Broni's criminal abuse of public funds which is currently under investigation by the Auditor General.
I believe you were taught in secondary school that "instinct of self-preservation is the first natural law". In living to this good sense, the UEW demonstrators responded to the police attack on them. Where was the VC when the demonstration was being doused down by Honourable Kennedy Ohene Agyepong and Hon. Alex Afenyo-Markin? Tell Broni or whatever he is called, that a leader who forsakes his area of jurisdiction in times of crisis is an aberration of history.
In addition, Bawah cluelessly without shame opined that Hon. Afenyo-Markin lacks consistency, ethics, conscience, morals and loyalty. In his quest to paint Hon. Alex Afenyo Markin on the above senseless dispositions, he failed to prove his insipid claims. Bawah, If you care to know, his votes have been increasing after every election. The undisputable records of maximising votes for the New Patriotic Party in general elections are there to check.
As ignorant as you are, I wonder why Prof. Mawutor Avoke gave you the chance to work in UEW. Your quest to bring the government against Hon. Afenyo-Markin is dead on arrival. His contribution to the development of the Effutu constituency has actually been felt by every single soul in Winneba. His good works are immeasurable and those are the very key things that would maximize his votes exponentially in the next election ahead.
Dawda Eric (Equity)
UEW Alumnus
Citizen Vigilance for Justice
2nd June,2019
[email protected]