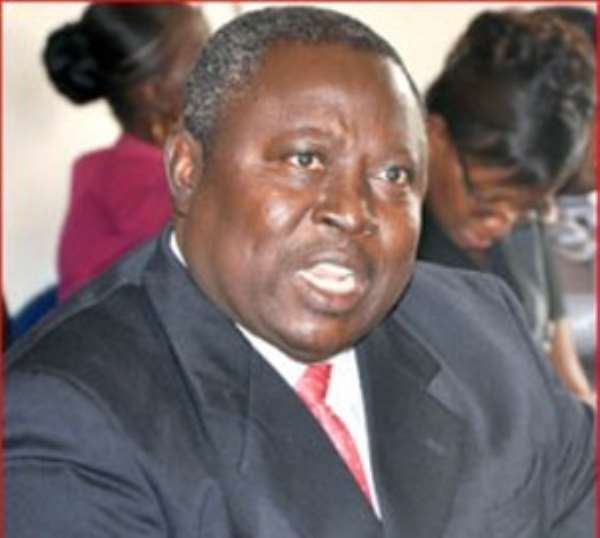 Before you click on this column, need I tell you I hate corruption just like you? Corruption has stymied progress in Africa since the medieval era. It has denied citizens access to quality public services. And when I talk about corruption in Africa, I am in no way suggesting that corruption is only prevalent in Africa. I am in no way casting one of the poorest continent with plenty in bad light. I am just writing to tell you that we are fantastically corrupt with fantastically incompetent institutions to fight the canker. President Akufo-Addo mooted the idea of fighting corruption with a special prosecutor and continually repeated the idea throughout his campaign season in 2016. The idea of establishing the special prosecutor office coupled with Free SHS and the plethora of 1-this-1-that promises bolstered his chance of becoming the first president since the inception of the fourth republic without a John among his names.
OSPs were already existing in other jurisdictions signifying that the idea was not novel. Existential examples can be made of Tanzania, South Africa, Kenya, Uganda — all African countries and even Jamaica in the Caribbean. As always, we are excellent copycats but with poor implementation skills. The idea to establish the office received wide range of buy-ins from civil society groups, from discerning Ghanaians through to Madam Amina in Kpatinga who would like to see a crook politician jailed for diverting funds voted for road construction to pay party serial callers to market nonexistent projects on the airwaves. Everybody was happy listening to and reading that news. All and sundry was overjoyed. The excitement even grew bigger on 12th January when news from jubilee house indicated Mr. president has appointed Mr. Martin Amidu as the maiden special prosecutor. A lot of grammar on the airwaves from self-acclaimed analysts examined the strengths and weakness of the appointee in turns. Blessed is Ghana with so many experts with so many problems. Martin Amidu earned for himself the citizen vigilante title for thronging the apex court to get back what was due Ghana from Woyome, the embattled business man. On 13th February 2018, eyes were glued to televisions and radio sets glued to ears as Martin was taken through vetting. In between times, emotional charged answers follow questions from the vetting panel. Martin Amidu has made wild allegations against the erstwhile regime prior to 2016 elections—from being treasury looters to being sycophantic bunch if not appointees with subtle avarices. When he was confronted to make himself proud in a televised vetting by propping up his public pronouncements with incontrovertible pieces of evidence, he said his position was rooted in public perception. A position a lawyer with such a repute shares with the ordinary Ghanaian at Agbogboloshie. Can you imagine?
Since that day, like an international lending institution, I downgrade his credibility from B+ to B-. Martin Amidu is a classical definition of a financial burden on the public purse; Ghana's project to Specially prosecute corrupt cases a boondoggle; His office a paper tiger if not a white elephant promoting the exhibition of sheer incompetence and ineptitude at tipping point. I dare say that the citizen vigilante title was a misnomer. He was filled with anger at wits end as a so-called citizen vigilante. The pursuance of Woyome to-and-fro the supreme court to collect us the money has reached what stage on the wheels of justice? Nothing beneficial so far from his outfit. No gains so far except losses on the consolidated fund caused by an attempt from appointing authorities to appease a wailing adult who is craving luxurious office space and an elephant-sized budget. Martin Amidu should roll up his sleeves and get to work proper. I understand there are a lot of stumbling blocks on his way—from non-availability of dockets to pressure from chiefs to abandon prosecution. Any soul against the fight of corruption is inhibiting our collective progress and I guess this is not unknown to Mr. Martin. He should expose anyone trying to obstruct justice. He should confront the appointing authority head-on. And if push comes to shove, he should put pen to paper. Finito! Ghanaians deserve value for money from Mr. Martin's office. They do not care which convicted corrupt party person is jail for fleecing the state. Men and women with good conscience do not read political meaning into the caliber of convicted persons as far as a solid docket aided impartial judges to pass judgements that are founded on law. I know investigation constitutes a major part of prosecution, however, the lengthy period of investigations from the OSP is mindboggling to the Ghanaian who thought Martin Amidu was the messiah. The presidency should also as a matter of urgency desist from clearing government officials alleged to have been embroiled in corruption allegations especially when a petition is filed with the OSP against same. The time many Ghanaians have been expecting results from the OSP couldn't have been right, considering the fact that the president who thought himself Angel Gabriel together with his saint lieutenants are periodically convicted of corruption charges in the public court.