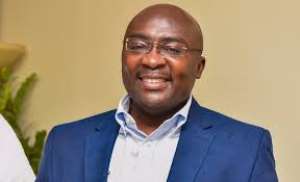 Vice President Bawumia
On the occasion of the commencement of the Holy Month of Ramadan, the Vice President, Dr. Mahamudu Bawumia has wished Muslims across the country well.
In a post on his Facebook account, the Vice President disclosed that he will be joining his brothers and sisters in various communities around the country to break the fast and pray for the country.
"Fasting is an important period for us Muslims as it is time for reflection, forgiveness, and thankfulness for Allah's grace. As Faithfuls, we esteem each day as a day of patience and tolerance, and each night as a night of appreciation through salat," he said.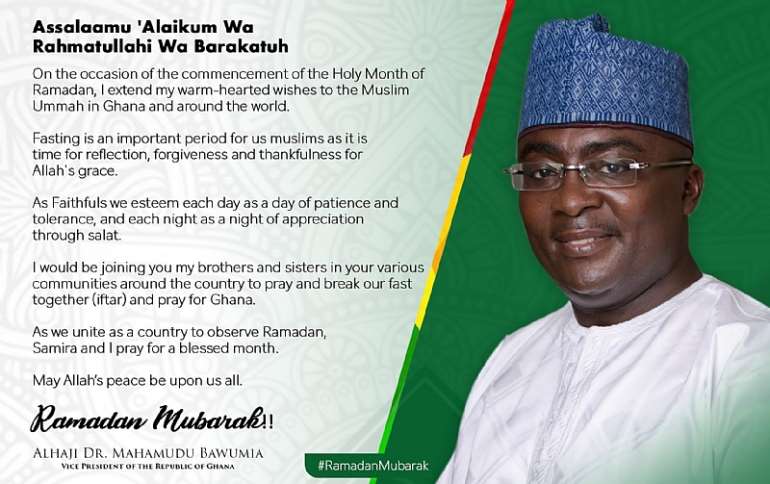 Fasting is the fourth pillar of the Islamic religion, coming behind the testimony of faith, the establishment of prayer and the giving of poor due.