Kumasi Assemblymen Demand Saloon Cars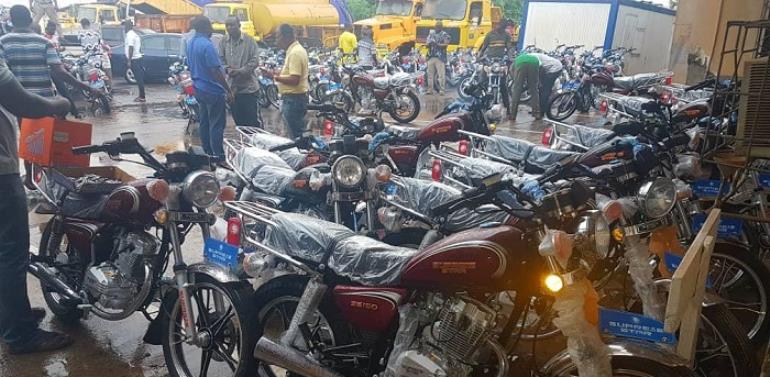 Assemblymen in Kumasi, the Ashanti regional capital, have appealed to government to provide them with free saloon cars to aid their operations as community overseers.
Abraham Boadi aka Opooman, the Presiding Member (PM) of the Kumasi Metropolitan Assembly (KMA), made the passionate appeal.
According to him, assemblymen provide essential services towards the growth of the various electoral areas and so they need to be supported adequately.
"We need small saloon vehicles with air condition so that we can be mobile and also attend our meetings promptly and regularly to boost growth", he said.
Opooman was speaking when the National Association of Local Government of Ghana (NALAG) presented motorbikes to assemblymen in Kumasi on Saturday.
A total of 146 brand new motorbikes were presented to assemblymen in the KMA and the five newly created municipal assemblies that were carved out of Kumasi recently.
Per the distribution of the motorbikes, the KMA had 57; Oforikrom, 22; Asokwa, 18; Tafo, 12; while Suame and Kwadaso had 13 each.
The Kumasi Mayor, Mr. Osei Assibey Antwi, was present on Saturday afternoon to supervise the presentation of the motorbikes.
Opooman commended the Ministry of Local Government and NALAG for fulfilling their promise, by presenting the motorbikes to the assemblymen.
He said some of the assemblymen that benefitted from similar free government motorbikes presentation, lost their lives through road accidents between 2009 and 2010.
He therefore entreated government to consider presenting small saloon cars to assemblymen in the near future to boost their work.
The common fund of the assemblies would be used to finance the motorbikes, which the assemblymen would take home after their tenure.
---Daily Guide