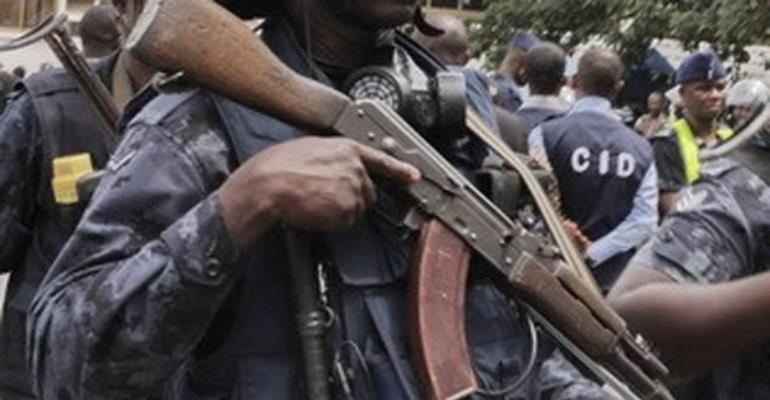 Strife in Alavanyo is not new but the turn the recent one has taken is rather worrying. It is clear from the police narration about the clash of a few days ago, aspects of which have been disputed that the no love lost relationship between the residents or even indigenes and the law enforcement agents would not inure to public order and peace.
Sometimes a mass transfer of personnel from a troubled area such as Alavanyo under the circumstances would not be an unusual suggestion.
The foolhardiness of the locals in opening fire on the better armed and trained cops is something which should not be overlooked if the story of the police is the true picture.
We have a rather negative feeling that the locals would not stop stoking fire; the repercussions of which can only be imagined.
We have always said that intelligence gathering is very important in modern policing but this is largely ignored because of inherent challenges within the law enforcement institutions. It would be necessary even now to find out what the locals are planning to do having succeeded in seizing a pair of handcuffs and a firearm although these have been retrieved.
We are worried about the level of impunity in Alavanyo which has led to the locals calling the bluff of the police the way they did. The police's inability to return to the crime scene to remove the remains of the slain persons could have given the locals a false sense of invincibility which is dangerous and should be discouraged by all means. They cannot be above the law.
It is appropriate that the District Security Council is meeting over the issue. Those behind what ensued must be fished out and dealt with. It is worrying that the queen mother and others have lost confidence in the police something which must be addressed by the regional police command. Ignoring this would not inure to the interest of the maintenance of law enforcement in Alavanyo, hence our suggestion.
The negative fallouts from insecurity in any given area are too big to be ignored. All hands must be onboard in restoring normalcy which currently is non-existent in Alavanyo.
The trust of the royals especially the queen mother must be won by all means if total peace is to be achieved.
The notoriety which Alavanyo has attracted as a town should be addressed lest a costly and bloody clash between state agents and the locals breaks out for the umpteenth time.
More should be done in curbing the spread of small arms in our communities; the fallouts from which is the sometimes stupid exchange of fire with the police which always results in the non-state actors being the underdogs.