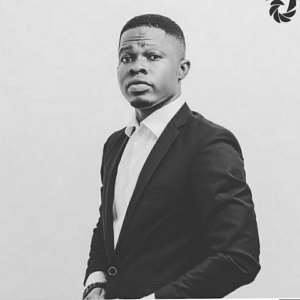 Years ago, Ghana stands out as an African leader in economic, democratic, and social welfare terms. From free-and-fair elections to a fast-growing economy, Ghana enjoys a reputation that is backed up by solid performances on entrepreneurship indicators like the Global Entrepreneurship Monitor and the World Bank's Ease of Doing Business table, where it was the 4th-ranked sub-Saharan African economy.
Nonetheless these narratives are having a roller coaster rhythm and of course Ghana is still suffering severe youth unemployment, and cohort upon cohort of university graduates fail to find appropriate work. Indicators from the International Labour Organization (ILO) for Ghana haven't been that encouraging amidst the positive energy of entrepreneurship ecosystem in Ghana.
The entrepreneurship ecosystem in Ghana is ripe for turbocharging and the Nation appears to be in strong position to leverage entrepreneurship to create jobs and grow the economy. However, I can strongly tell that the ecosystem needs bolstering in order to capitalize on the existing observable vibrant nascent activities. ''Ghana's ecosystem is full of green shoots. Pro-entrepreneurship activities are required to nourish those shoots and ensure Startups can access the support they need to succeed''.
With all these positive energies within the Ghanaian entrepreneurial ecosystem, how come the nation has not strongly felt its impact with job creation? ; reducing unemployment gaps and closing the skilled labour gaps in our industrial sector. Alarming indicators pointing to the proliferation of Startup fold-ups in Ghana are close evidence, which suggest that the Ghanaian entrepreneurial ecosystem is weak despite the presence of many hubs, incubators and accelerators.
As an active entrepreneur and a Startup advocate, I have spent some time researching into what could be the underlying factors to this problem and to functionalize recommendations of solution to curb them.
The Analytical Dashboard of the Ghana Entrepreneurship Ecosystem
To understand the challenges of every ecosystem, you must first identify the essential parameters that make a successful ecosystems and the participants (Stakeholders) involved in their implementation. Ultimately, this brief piece can serves both as a highlight guide to Ghana's entrepreneurship ecosystem and analytical lens of the problems faced by startups operating in the Ghanaian context. You may also appreciate key organizations relevant to Ghana's ecosystem and acquire a strong sense of the financial, human resource, and other constraints holding back startups, and the kinds of actionable pro-entrepreneurship activities that could help move the needle on entrepreneurship in Ghana
I came across an Insight Report that was executed by KOLTAI & CO (KolCo) in 2013, titled Ghana Entrepreneurship Ecosystem Analysis and it indeed coincided with my agenda. KolCo's survey of the Ghanaian landscape employed the Six + Six Entrepreneurship Ecosystem Model which will be the rudiment for my discussion and analysis.
This model captures the Six Pillars essential to a successful entrepreneurship ecosystem and the Six Participants involved in their implementation. These parameters frame the analysis of Ghana's ecosystem, helping in the quantitative and qualitative determination of its strengths and weaknesses
The Six Essential Pillars includes;
IDENTIFY
TRAIN
CONENCT & SUSTAIN
FUND
ENABLE PUBLIC POLICY
CELEBRATE
Identifying entrepreneurs is the first step towards their eventual success. Many potential entrepreneurs, however, do not have the training and skills needed to operate a business. A successful ecosystem requires an educational framework that transfers knowledge and builds human capital. Entrepreneurs also need to be connected to other entrepreneurs and veteran business leaders in order to develop business acumen. Progress is sustained through incubators and extended mentorship. Funding, of course, ensures entrepreneurs have the financial means to build upon ideas. Public policy must be conducive to entrepreneurship so that startups are enabled rather than hindered by the regulatory environment. Finally, entrepreneurship must be celebrated as a desirable, worthy, and viable career path.
The Six Participant or stakeholders that ensure the implementations of the six pillars are as follows;
Foundations
Academia
Investors
Government
Corporations
NGOs
The Key Constraints
The key constraints facing Ghanaian startups according to the Six + Six Pillars are digested as follows:
Identify and Connect & Sustain: There are very few very strong players in the ecosystem. Ecosystem activity can be described as fragmented. There are limited effective capacity building services for entrepreneurs. The ecosystem is weak outside of Accra. We can mention a few participants in this space; iSpace , Impact Hub Accra, Barcamp Ghana
Train: The education system (Academia) fails to adequately provide Ghanaians with the entrepreneurial, problem solving, and technical skills and knowledge required to generate significant startup activity.
Fund: The "finance gap" is obvious in Ghana. Angel investing is practically non-existent. The Ghana Angel Investor Network (GAIN) obviously is struggling to fund ventures within the ecosystem. The National Entrepreneurship and Innovation Plan (NEIP) seems positive with their effort to provide financial support as well.
Enabled Public Policy: Ghana lacks a true government-based champion of entrepreneurship. Regulatory and policy issues are minimal.
Celebrate: The media could do much more to raise the profile of entrepreneurs and celebrate startup success.
Recommendation
I will always advocate strongly for the following pro-entrepreneurship activities to be considered as drivers to bolster Ghana's entrepreneurship ecosystem:
The enactment of a Ghana Startup Act (Entrepreneurs Law): this has been my national campaign since 2017 and effectually taken steps to engage government to consider passing such Bill. This law shall surely bring a true government commitment to our ecosystem.
You can read my publication on the Startup Act via this link ( https://www.modernghana.com/news/873705/the-ghana-startup-act-building-the-next-giants-of-enterpri.html )
A Tech Park to establish a true "centre of gravity" for the ecosystem: we should be boasting of our 'Silicon Valley' stories; producing innovators to disrupt the economic space of the world
Entrepreneurship delegations to jumpstart angel investing and leverage the diaspora
A seed fund to address the finance gap –which can be addressed by the Startup Act
A media prize and media training to improve journalistic coverage of startups
Mechanisms to improve the performance of (and entrepreneur access to) accelerators and hubs
Programmes to stimulate entrepreneurship learning and entrepreneurial attitudes in schools and in the media.
An association of entrepreneurship-minded organizations to better network the ecosystem.
Justice Offei Jr
Tony Elumelu Entrepreneur I Startup Advisor & Mentor I Keynote Speaker I Columnist I Oil & Consultant I
E: [email protected] M: +233 245719992