Pastor Demands 24k Church Cash From MenzGold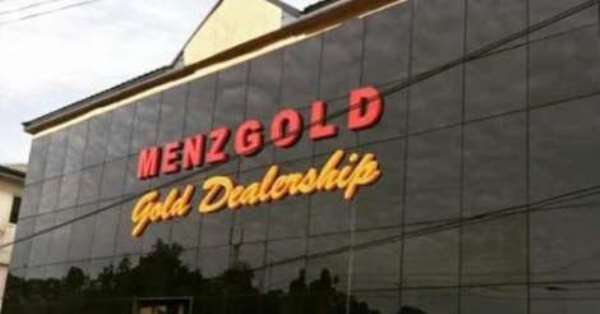 A Reverend Minister who is a client of Menzgold Ghana Limited has dragged the gold dealership firm to court over its failure to pay him back his principal investment.
In a suit dated October 5, 2018 and filed at the Accra High Court, Rev. Joseph Appiah Odei is named as the complainant, while the CEO of Menzgold, Nana Appiah Mensah, is the defendant.
The pastor explained that he deposited 12 pounds of gold with a value of GHS24, 000.00 for a period of 12 months on 20 April 2018.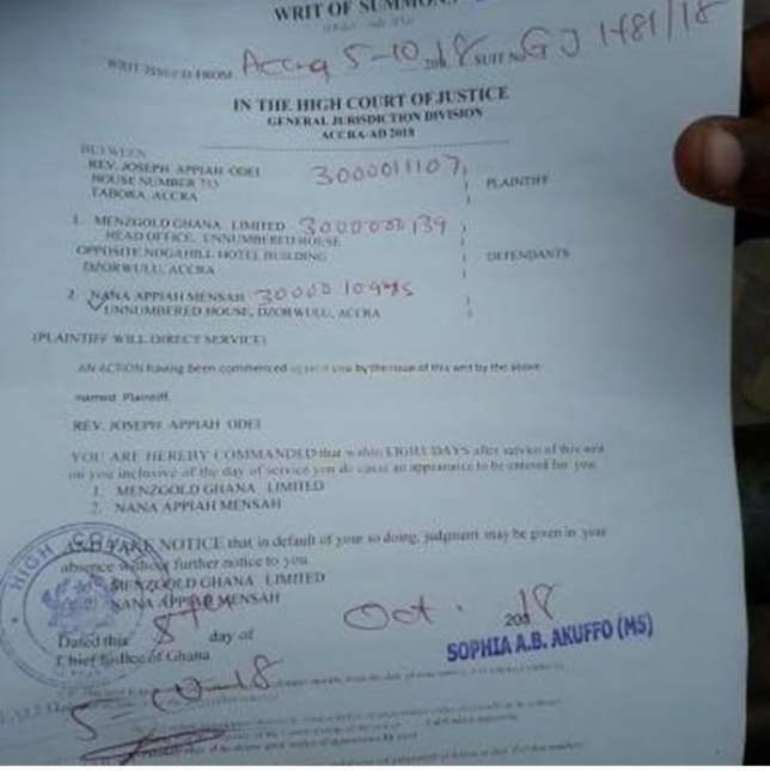 He said he also paid a non-refundable commission of GHS1,200.00 to Menzgold, but has not received the 10 per cent profit promised on his investment for some months now.
According to him, attempts to also retrieve the GHc 24, 000 he invested have also so far proved futile.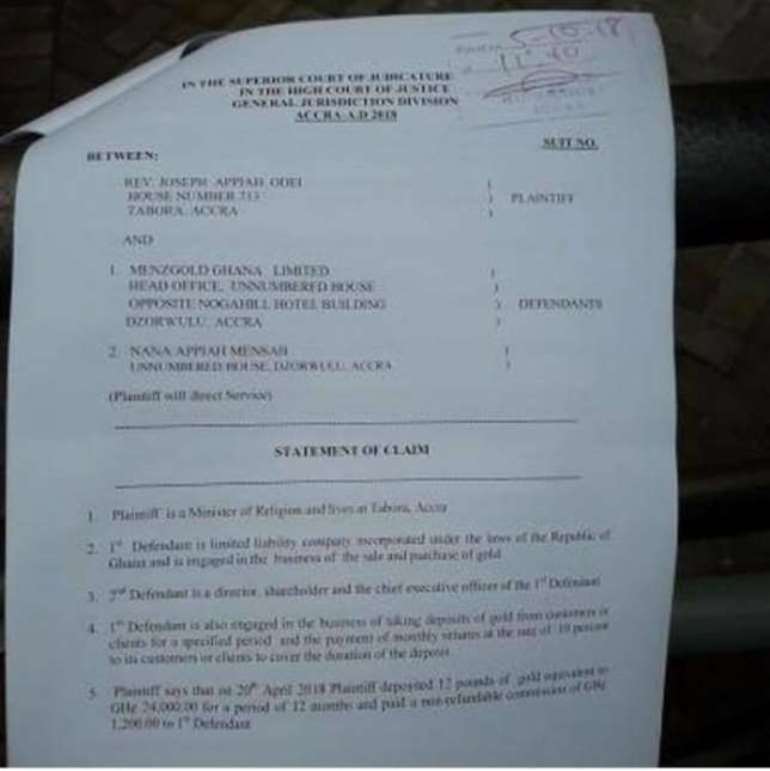 In his suit, Rev. Joseph Appiah Odei is praying the court to order Menzgold to pay him the accrued dividend for the months that has not been paid to him.
He also wants the gold dealership company to pay him his GHc 24,000 principal.
In another claim, the pastor accused Menzgold of a breach of contract and 'general damages for fraudulent misrepresentation' and is therefore demanding a compensation.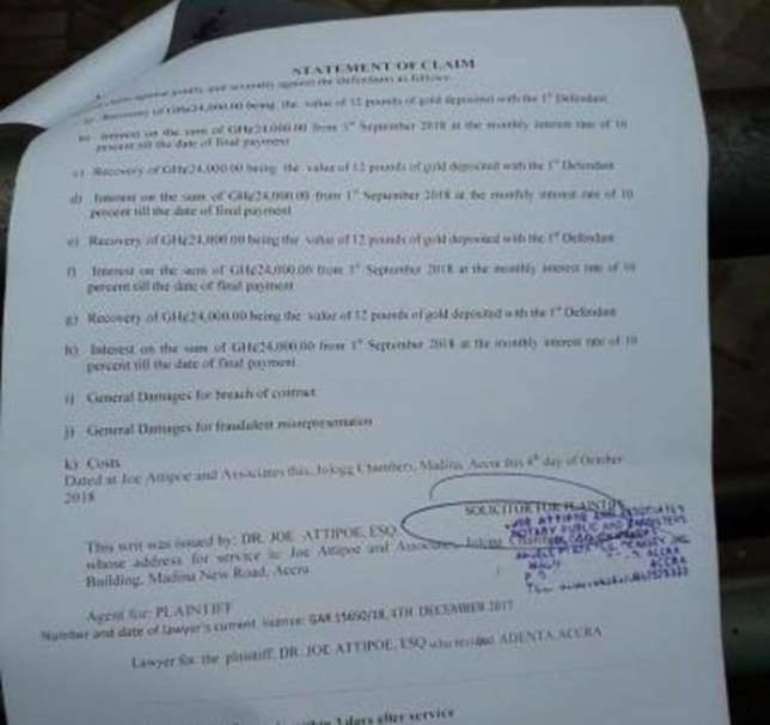 This comes after some aggrieved customers of Menzgold also demanded that they are paid 50 per cent of their total principal within the next four weeks.
The angry customers said the gold dealership firm must meet their demands or face their wrath.