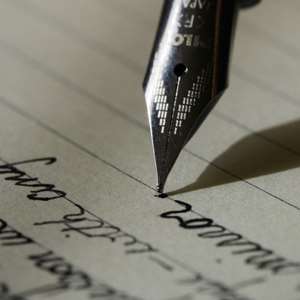 Can we count on our policy- makers and politicians this time to deliver us from the natural disasters?
Now let me get it off my chest before I start barking:
It's said that loving a politician is like loving your liquor store owner or a cigarette seller. His main objective is to get as much money from you as possible while you drink yourself to death— nothing good will come out of that relationship . But my fingers are firmly crossed this time with Rambo glue—hoping against hope that the bridge will be fixed in no time. Don't laugh!
The point is, far more major disasters are predictable and unavoidable, but how prepared are we as a nation? Much has already been written by me which questioned the nation's readiness and ability to prepare and deal with disasters— cause by nature or our own wacky choices. Therefore ,I assume Ghana has prepared for any disaster, no matter how small it is.
Oh well, I was wrong. From Melcom's disaster to the fire at the circle, we practically borrowed everything, from sniffing dogs to machineries because we were not prepared.
Interestingly, instead of our policy makers getting on the TV to adopt a national comprehensive infrastructure strategy —from transportation, technology to energy and environmental protection to telecommunication, we have fortified ourselves with prayers and congregated in prayer camps searching for fake miracles and empty redemption -manifestation.
Akyem Asuom is a farming town, tucked in the kwaebibirim district in the eastern region. It's neither an urban nor a rural community; nevertheless the inhabitants are ninety –five percent NPP sympathizers.
They have become the hapless victims of the torrential rainfall this year .Seven months ago the deadly storm which was accompanied by a heavy rainfall totally devastated eighty -percent of the roofs in the town—including schools' buildings. As I write, Asuom Presbyterian Primary school is still housed in an old church building because no one knows when the classrooms are going to be fixed. Everyone is giving a lip –service to it but no concrete action to help these poor kids who have been congregated in one place. Mixed up priority indeed!
You should be wailing instead of gnashing your teeth with anger.
As if Asuom doesn't have enough problems of its own—not to mention our uncontrollable, hostile erosions and mountainous wastes that have polluted and engulfed our landscape and water bodies—it's now a landlocked town. The only bridge that used to give access to the ('outside world') district capital and Accra has completely collapsed last week without any warning.
To travel, one has to take a tricycle or okada from the town to the bridge and walk across to board a vehicle for the journey.
The questions are these: What about when someone is sick and needs an immediate medical attention which cannot be provided at the local clinic? And, what about the 'funeral devotees' —who have invested heavily in funeral celebrations? How are they going to deal with their dead bodies that have been deposited in various mortuaries in the district and need to be buried at home? My inquisitive mind wants to know.
My question is this : Since the school building is still standing without a roof after seven months (and counting), what makes you think that this bridge will be different?
My point: In a real world, this torrential rainfall and its deadly effects should be a teachable moment for the government. I mean the road engineers and technical team should get out from their air -conditioned offices and SUVs and roll -up their sleeves and inspect every bridge in the country so as to protect life and properties. We are talking about bridges with an average age of seventy years or more.
Oh, I know; I know what you're thinking: 'Am I smoking something and perhaps that has gotten hold of my senses'? Wrong!
In any case, what you can't see matters less and where you sit determines where you stand on issues. So spare me with your tulfiakwa because it could be you who will be caught in the disaster vise in coming days or months. Please don't put me in your political strait- jacket because I'm not just a 'dreamer' who is ahead of his time, but I'm serious as a heart- attack.
Until we meet here again, stay tuned. Be blessed, educated and informed about national and local issues that pertain to your wellbeing and your family's future.
Kwaku Adu-Gyamfi (voice of Reason)
*The author is a social commentator and concerned citizen.