AMA, ATU Signs MOU To Undertake Joint Research And Projects To Improve Life Of City Dwellers
The Accra Metropolitan Assembly (AMA) and the Accra Technical University (ATU) have signed a memorandum of understanding (MOU) to establish cooperative programmes through the development of academic and research activities and build the capacity and competence of students.
The AMA, as part of the agreement is expected to provide access to facilities and sites for research purposes, make available, where appropriate, reliable and up to date information for research, provide resource persons for seminars and workshops for staff and students of ATU, serve as external assessors to various departments, where appropriate and also will also provide expertise for infrastructure development at ATU, offer internship opportunities for staff and students of ATU.
Speaking at the ceremony today in Accra, the Mayor of Accra, Mr. Mohammed Adjei Sowah, said areas of cooperation under MOU includes a joint research and projects to help improve living conditions and provide a safe environment, provision of skills development and training for identifiable groups.
Others areas of cooperation he said would be training for both AMA and ATU staff, internship and training of students as well as the identification and promotion of business opportunities to attract investors.
Mr. Sowah expressed his commitment to ensure the success of the agreement which would go a long way to make Accra a more stable and safe society as well as strengthen its role in international affairs.
Professor Edmund Ameko, Acting Vice Chancellor of ATU in a remark was hopeful that the agreement would help build a prosperous society by creating opportunities for all.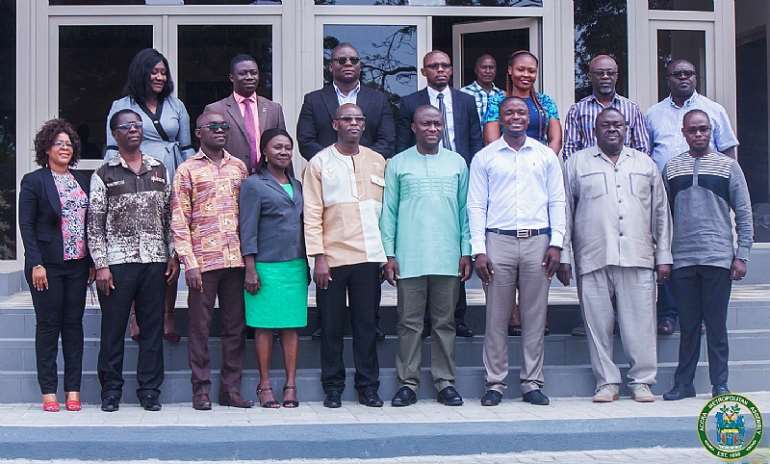 "Universities have always found it very beneficial to form very close links with the cities they find themselves in and we have examples of very famous universities such as Oxford, Cambridge and other well-known universities especially in the developed countries," he said.
The Vice Chancellor assured that his outfit would make the skills and expertise of staff available to AMA, to undertake joint applied research aimed at improving living conditions of city dwellers.