Police Should Provide Adequate Security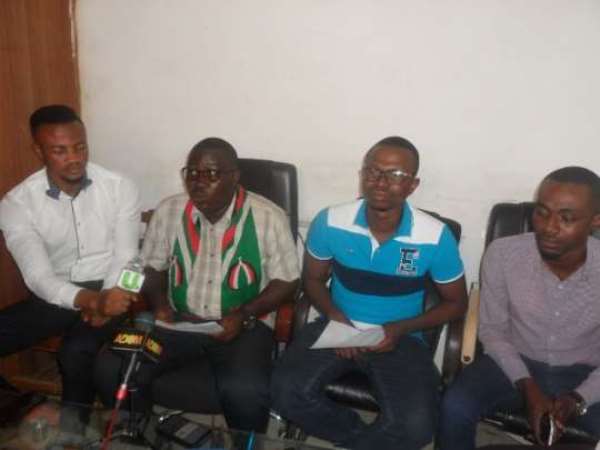 The Brong-Ahafo Regional Youth wing of the National Democratic Congress (NDC) has appealed to the Regional Police Command to beef up security in the on-going limited voters' registration exercise in the region.
At a press conference held on Tuesday, Mr Owusu Nkrumah Ababio, the Deputy Regional Youth Organiser of the Party called on the Asunafo North Divisional and Asunafo South District Police Commands to be proactive in the two constituencies to ensure a peaceful registration exercise.
He said they envisaged that some unruly members of the public would seek to stop some people aged 18 and above from going through the process in the two areas.
Mr Ababio said this could result in a misunderstanding and might generate violence amongst political parties.
He said there are only two Community Police personnel at the location of the exercise at Kukuom, the Asunafo South District capital, which was not enough to ensure good and harmonious environment for such an important national exercise.
He implored the Asunafo District Police Command to deploy more Police personnel to the area.