Can We Trust This Government ?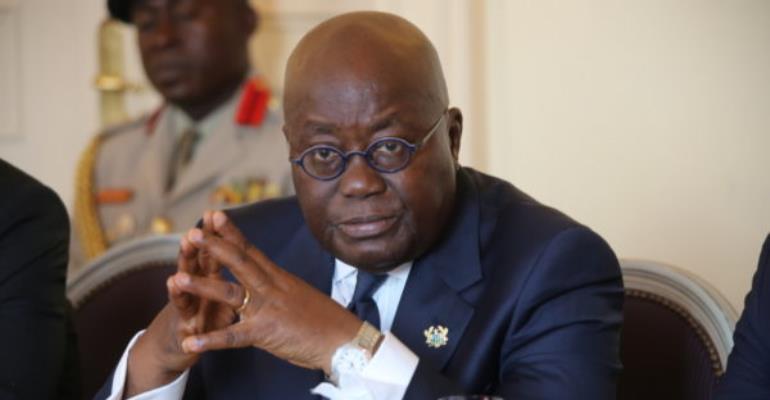 Before the NPP took the reign of governance in the country, Dr. Bawumia was vocal and an authority on all sectors of the economy, gave lectures as if all the solutions to our problems as a nation were in his hands.
Today, same cannot be said of the fine brain Dr of Economics.
The much talked about policy; the FSHS introduced last year is already in the gutters. As we speak, parents as well as students don't even know the track they belong to yet alone prepare for academic work. As a teacher, I'm equally confused and sad for my students and parents as what determines tuition/ learning is not just the number of contact hours you have with your students but the condition and state of mind of the teacher and the student as well. The future of our leaders may be jeopardized with this double track system if it's to"live long".
Before this government took over, they made us all believe that borrowing was a sinful act and a mark of incompetence. They told us there was money in Ghana hence there was no need to borrow externally. They made us equally believe that our resources were enough to take care of our needs . What do we see today? Borrowing has been institutionalized and hymns are sung to praise Dr. Bawumia (H.E) and H.E Nana for securing 19 billion loan and a 50 billion centenary loan respectively. With all these gargantuan borrowing, there's nothing substantial to show. As the previous administration can boast of roads, hospitals, schools, factories, potable water etc of the borrowed money,the current administration despite the much borrowing can not boast of a single major infrastructure.
Despite their efforts to make us believe that the economy is on sound footing, the exchange rate,depreciation, collapsing banks, lay offs,labour agitations and general rise in the cost of living is exposing them. I can't imaging if 7 banks had collapsed in the NDC administration, what pastor Mensa Otabil, Rev Martey,Occupy Ghana and other policy think tanks would have said!! Businesses are folding up and over 10,000 workers have been sent home both from the public and private sectors. A government that promised jobs for the youth are rather busy cutting jobs and laying off workers day in day out! Importers are crying because high taxes at our harbours is making them not to break even. There's hardship in the system and there's no hope of things getting better in the near future.
We were promised industries, jobs,one million per constituency, one village one dam,roads, better conditions of services and many many more, how many constituencies or districts have received any of these?
The deceit, mouth watering promises, sloganeering etc is over Mr President. We thought you were better than the previous administration not knowing you are worse and incompetent than them. We never voted you to come and ask us about JM projects or tell us you haven't seen the Mahama projects. We voted you to provide bread and butter on our tables, reduce cost of living, arrest the cedi,expand the economy to employ more not what we are witnessing today.
Mr President, if this is to continue, I'm assuring you that come 7th January, 2021 you will not be the president of the Republic of Ghana.
Citizen Salifu Musah Kombat
Nalerigu